So i'm working in the same office as the guy who claims to have invented the hand drag 360 (on kickers).
He has a picture of a sequence from 2007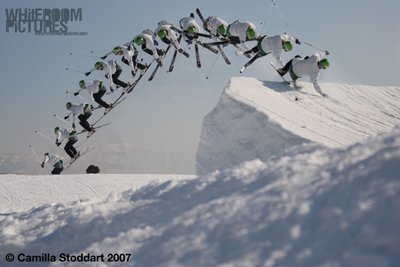 showing him doing a hand drag / lazy boy 3.
He's 98% sure he was the first to do this trick. He's not saying he invented the hand drag - in his opinion others did them over knuckles, but not on kickers.
I tried and searched the web but found nothing but how to videos.
So - is he right?