2019/20 WEBSITE IS LIVE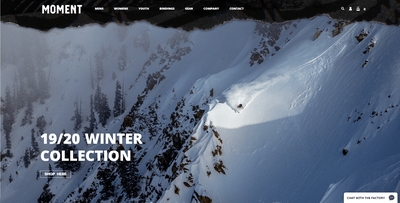 Another season has come and gone, and while the snow is (mostly) gone in Tahoe, production is still ramping up. The new 19/20 website is live and all skis are available for purchase. Feel free to ask any questions here, hit us up on livechat or reach out through email or phone.
If you're ever in the Reno area, stop by and say hi.
Phone: 775-527-1595
Email: info@momentskis.com
Hours: Tues-Fri 8am-6pm
Location:
1060 Marietta Way
Sparks, NV 89431
**This thread was edited on Jul 1st 2019 at 2:12:38pm