All prices include shipping. Located in Boise, ID.
1. OG Saga Swim Trunks - Size 34 - 8/10 -
$20
-My babies, just a little big for me. Colors have faded slightly yet still pop.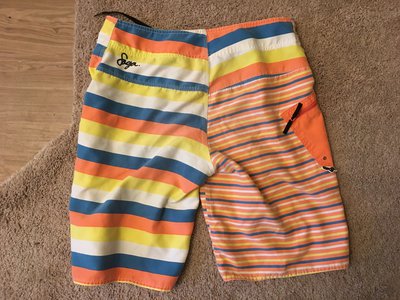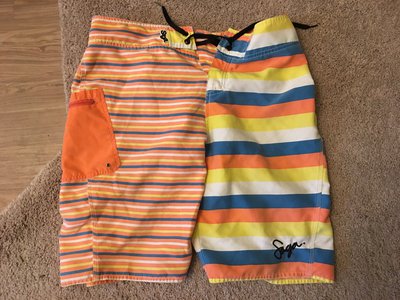 2. Jiberish Corduroy Pusher - Size 2XL - 7/10 -
SOLD
-One of my favorites, jus switching it up to a smaller style. There is a slight wear spot on the back corduroy part about the size of a dime and some fading on the hood. Decent condition for an old piece.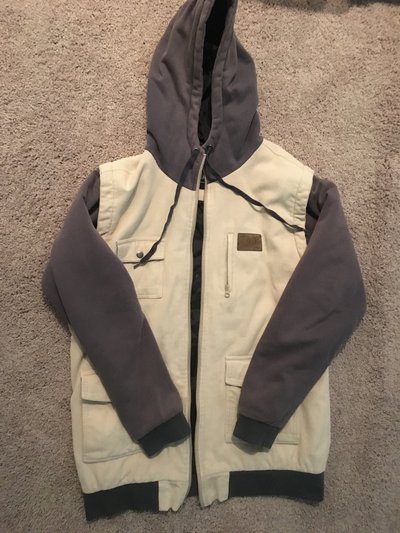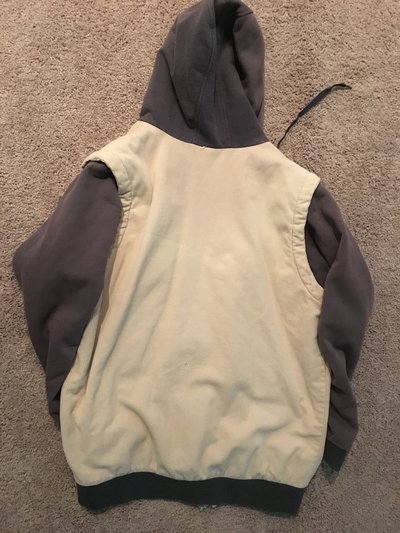 Jiberish Field Jacket Brown - Size XL - 9/10 -
SOLD
-Excellent condition, no fading or blemishes whatsoever. The hood on this thing is really thick and soft too.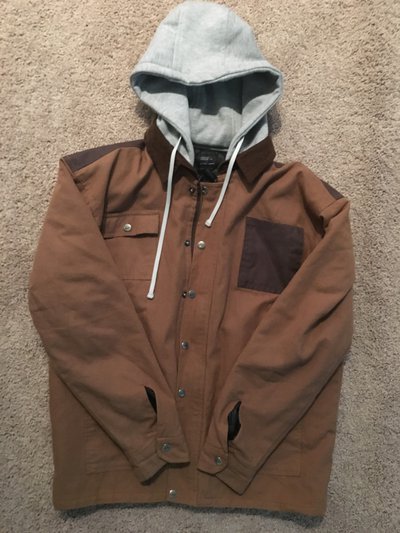 Rocawear Button Up White - Size XL - 9.5/10
$15
-Ball like HOV. Patch reads "Dough accumulates like snow"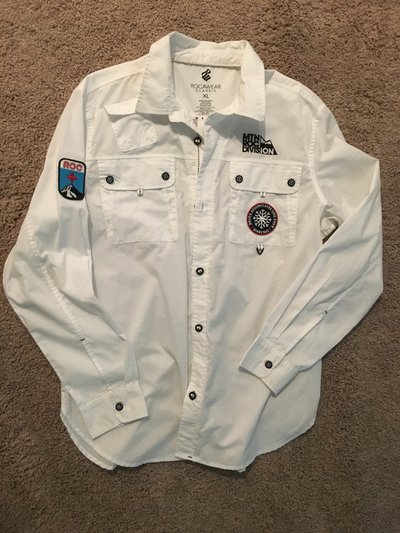 Supreme Race Camp Cap Black - OSFA - 9.5/10 -
SOLD
-Pretty sure this thing is worth more but I'm not a huge Supreme guy so letting it go for cheaper. Probably gonna list this somewhere else too.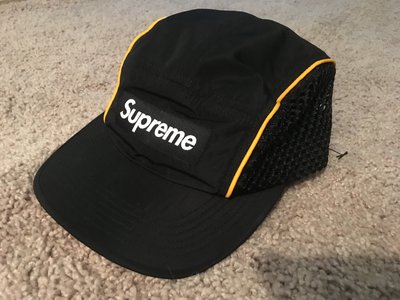 **This thread was edited on Jul 23rd 2018 at 7:26:02pm
**This thread was edited on Jul 25th 2018 at 2:07:04pm
**This thread was edited on Aug 1st 2018 at 8:43:07am
**This thread was edited on Aug 20th 2018 at 10:23:13pm
**This thread was edited on Sep 10th 2018 at 8:56:44am