Hi all
Selling my ATOMIC TRACKERS that are 263-328 bsl. DIN goes 7-16. I switched to a devoted bc touring setup and these have been lying around ever since.
Awesome binding for someone getting into back/side country that doesn't wanna totally throw down for a tech setup. They're def a bit heavy, but hey, they're pretty solid if you wanna go agro and I've lugged em up 5+ miles every tour I did and was fine. Plus they're a great inbounds option!
Used about 25 times, half of which for tours. Well maintained and good condition. Comes with all necessary parts.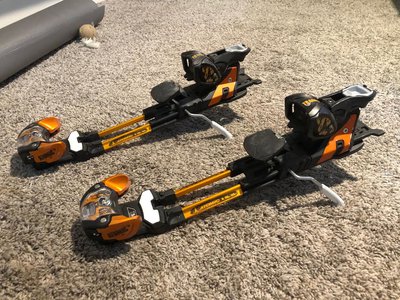 Shipped to you for $50 obo.
Hit me up via email: willychandler1@gmail.com