EMAIL ME
PLEASE -
thunt836@gmail.com
- I do not log on here often so I WILL NOT SEE posts/PMs. Thanks!
Salomon X MAX 120 Boots size 27.5 (2017) - $250 OBO
Retail $600 - $725 at release, now can be found in limited supply online. Cheapest 27.5 I could find was ~$320
- Bought these to replace old full tilts, wanted something that would perform better out west when doing bowls and ripping groomers. Overall loved them! Just picked up a new pair at a local shop so now time to pass these on to a new owner.
- Used only ~8 days (two family trips to CO) as my current schedule doesn't allow me much time for skiing
- MINT condition just a couple small scuffs
- Heat molded twice but able to be remolded to your foot very easily
- I have a normal to wide foot and these fit very well, comfortable but snug to have good ski control
- Excellent boot for all over the mountain
Happy to answer any questions or discuss the boots more, just
email me please!
$250 OBO + shipping
- email me offers and to discuss price.
THANK YOU FOR LOOKING!!!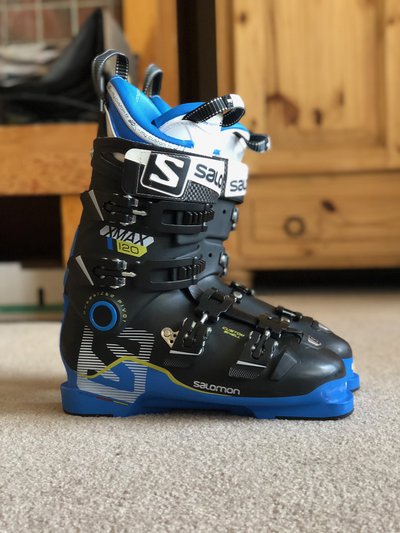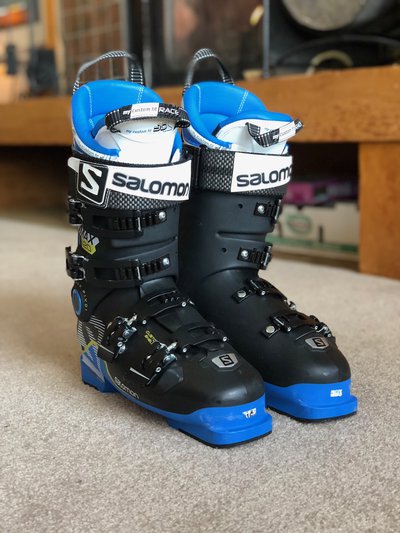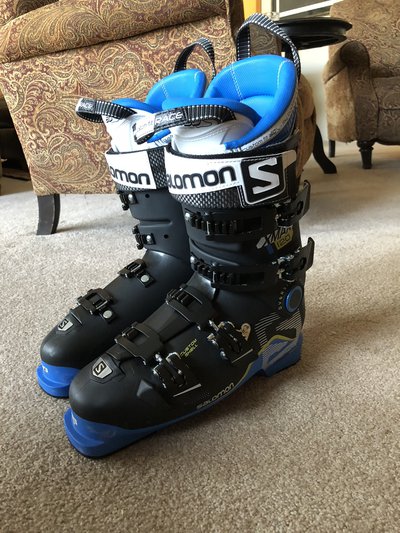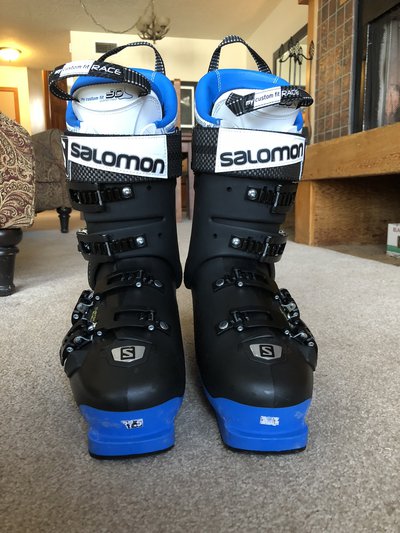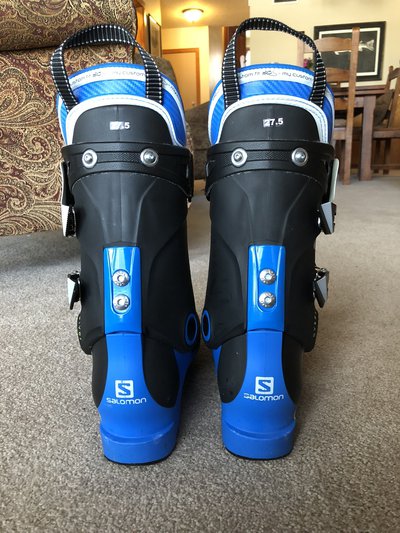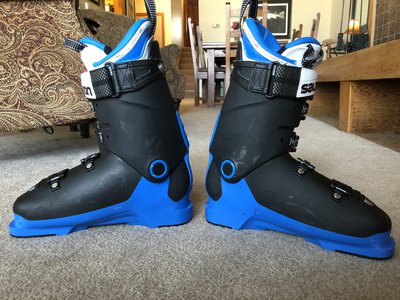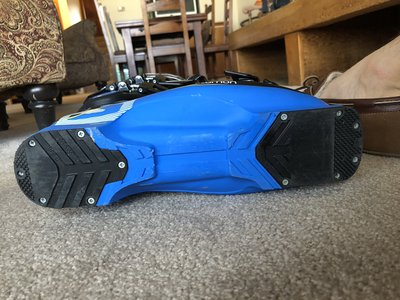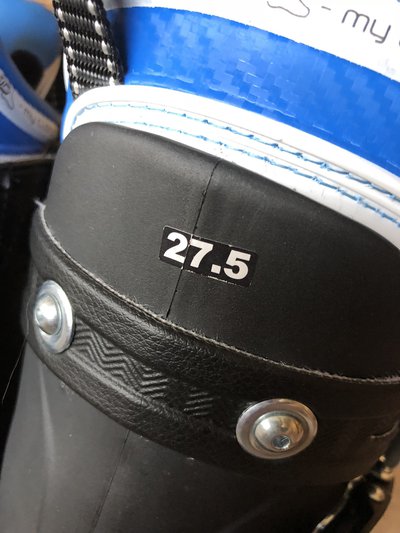 ----------------------------------------------------
From the manufacturer:
When you're dialing down the volume a bit or finding yourself spending more and more time looking for soft stashes in the sidecountry, the Salomon X Max 120 Ski Boots start to make a lot of sense. Powerful enough to drive the widest pow skis in the land but with a little more fore/aft movement for tight spots and jump turns, the X Max 120 is an ideal all-mountain weapon for expert level skiers who want comfort as well as performance in their boot. 360˚ Custom Shell technology lets you heat mold the shell of this boot to get the perfect fit, and Salomon s legendary heel hold and superb My Custom Fit 3D Race liner lock you into position like never before.
98-104 mm 360° Custom Shell
Heat moldable shell will accommodate a wide range of foot shapes and widths.
FLEX
Flex: 120 – Stiff flex suitable for advanced to expert level skiers.
LINER
My Custom Fit 3D Race Liner – Built with 80% thermomoldable foam.
SHELL MATERIALS & DESIGN

Bi-Material PU Shell – A bi-injected shell made from Polyurethane, a material with consistent density enabling effortless progress on-snow, provides well adapted stiffness in a, durable, dynamic and abrasion resistant piece.
Bi-Material PU Cuff – A reinforced rear, lateral insert allows the use of a softer front cuff for improved leg wrapping and progressive flex. This, durable, dynamic and abrasion resistant piece is made of Polyurethane, a material with consistent density that enables effortless progress on-snow.
TwinFrame Technology – Salomon dials in just the right amount of rigidity where it's needed for performance and leaves the shell softer in other areas to enhance comfort and ease of entry.
360° CUSTOM SHELL
Inspired by the racing, custom shell is about performance. Racers today needs to drive precisely their 2 skis, they need to feel the terrain to be precise on the ski : Precision is as important than power. Metas are key for Precision, if the shell is too wide you lost precision, if the shell is too narrow, it is painfull so you can't feel the terrain. You need to have the shell at your exact foot shape : you need to have the boot molded to your foot shape. This is exactly what our race technicians do for our racers ; this is exactly what Custom Shell will do to your boot. We develop a specific plastic material Kaprolene that allow us to mold the boot around the foot. This is patented by Salomon. For the Consumer this means he can now pretend to have the top performance boot without foot pains : we're adding comfort to performance.
STANCE
Adjustable Cuff Angle
2 Backbone Screws
4 mm Integrated Lifter
BUCKLES
4 Micro Alu Buckles – To micro adjust the length of the buckles for a precise and personalized closure, just turn the lever. Alu buckles are more resistant and have a rich finish, accepted by all athletes because of their confident feel.
POWER STRAP
45 mm Velcro Power Strap
SOLE
ISO 5355 Bi-Material Alpine Sole
ADDITIONAL FEATURES
24 mm Oversized Pivot – Better control during edging.