Got some well used FKS 180s up for sale. 120 brakes. SOLD
Two easily fixable issues with these: there is a binding freedom insert threaded onto a screw that came out of the ski when I was pulling the bindings off. My attempts to separate the two have been unsuccessful, although you may have better luck. Also, the heelpiece plate on the right is not flush - did not affect riding performance at all, but they are being sold as-is because of this and the insert. The easiest solution to both of these issues would be to buy a new baseplate for $40, linked here:
http://www.slopestyle-ski.com/hardgoods/bindings/look/pivot-replacement-baseplate-brakes-other-parts-pid-3142
Paint chips are all cosmetic.
I take Venmo and Paypal, and ship via FedEx ground. DM with any questions. Thanks.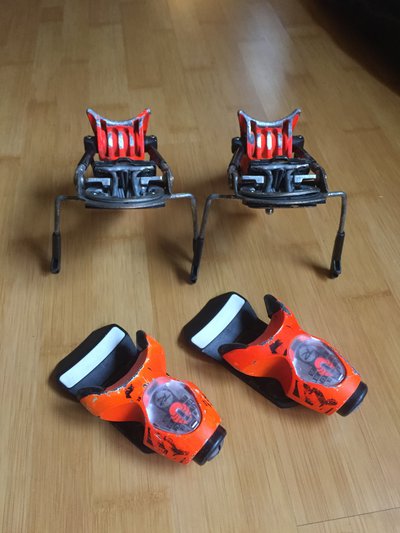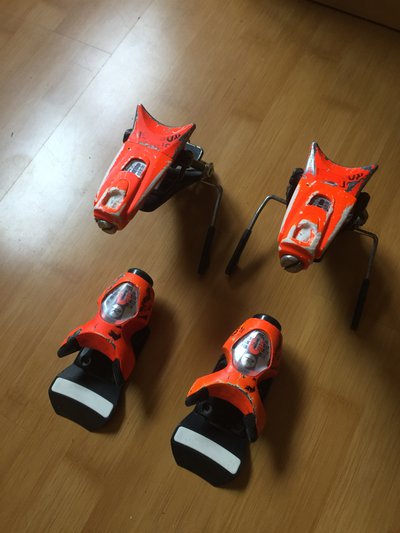 **This thread was edited on May 9th 2018 at 2:22:13pm
**This thread was edited on May 9th 2018 at 2:22:46pm
**This thread was edited on May 9th 2018 at 2:23:10pm
**This thread was edited on Jun 4th 2018 at 12:12:14pm