Yo yo yo recently traded my gh3 for a HVX with a bunch of extras.
This camera is awesome. Has a very unique look and is incredibly fun to film with. I love this camera and don't really want to let it go but I have some job opportunities this summer and I would rather use a dslr for them.
Includes the following.
HVX200 (condition 9/10)
-everything functions on the camera beautifully, only thing is the p2 badge on the lcd screen has faded, it's purely cosmetic.)
16gb p2 card with case. (Around 17 minutes worth of recording in 1080 and 720p 60fps. If shooting in 720 24 or 30 it allows around 30 minutes of recording.)
16x9 fisheye lens. 8/10 (Looks similar to an opteka fisheye with little vignette on left side of frame)
Pelican 1610 hard travel case with foam cut outs for everything.
FireWire for transferring footage
External microphone
Firestone f100 hard drive. (Allows you to transfer 100gb of footage from the HVX to a hard dive.)
4 batteries and charger. (3 are Panasonic batteries, 1 is fugazi) I get a whole day of filming out of each battery except 1.
Tape cleaner
Looking to get 1000 for everything. I am open to offers but no low balls. I'm not splitting up the pot because I have no use for anything if I sell just the camera.
will trade for an a7s or a gh4 but I'm assuming I won't get any offers like that, but it's worth throwing out there.
Heres pictures of the camera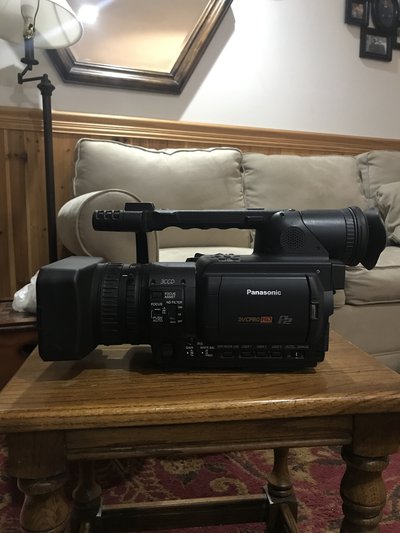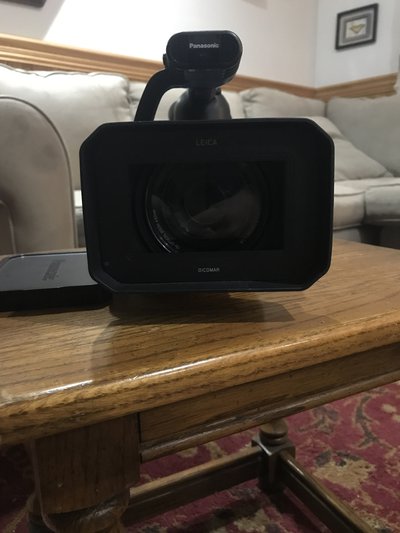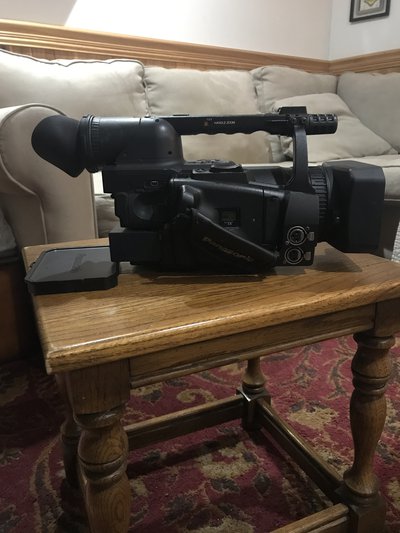 Thank you!