The planks are 171cm and 6/10 condition; the edges are in surprisingly good shape, but they've been mounted at least twice (I THINK they've actually been mounted 3x). Bindings are in new condition; literally unused as I exploded my knee before I had a chance to use them. I also have a pair of Black Diamond skins trimmed to fit. I figured I'd see if I could find them a good home here before they go to the dump!
We just moved into an apartment and we're downsizing, so these need to go; I've been holding on to them for too long.
I'm located in Waterloo, ON, and will ship anywhere in Canada as long as YOU cover the shipping costs. Pickup is preferable.
Buzz and Woody are NOT included...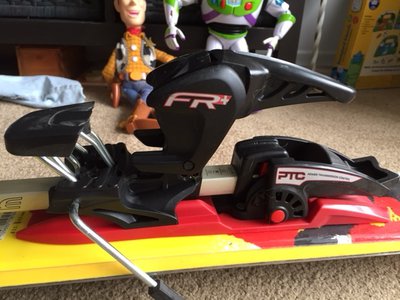 email any questions to Mike: burnett.md@gmail.com
**This thread was edited on Apr 13th 2018 at 12:55:54pm
**This thread was edited on Apr 14th 2018 at 9:58:25am