Meet Lola. Shes a pretty 80 series cruiser who needs some work inside and out, a lift, tires, bumpers, a winch, racks, etc, etc. soooo I need money for her.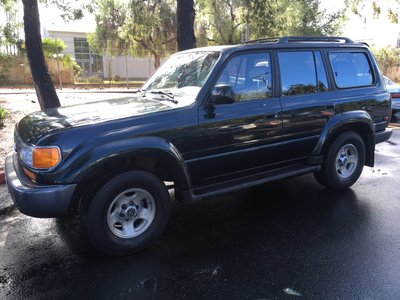 SHIPPING INCLUDED TO LOWER 48
Located in Bend, Oregon
Deals for multiple items
Will trade for cruiser parts

PRICES ARE OBO, NEED CASH FOR CAR SHIT
Moment Meridians
Size - 187cm
Mounts - 1 at rec for pivots (315mm bsl)
Damage - 1 base scratch filled in (the black one) one core shot filled in with "clear" ptex (the one that looks like bird shit)
SOLD!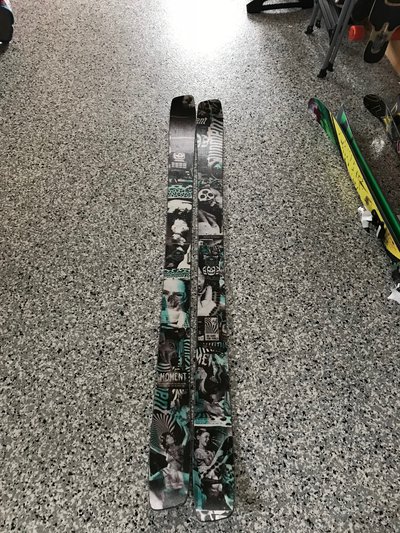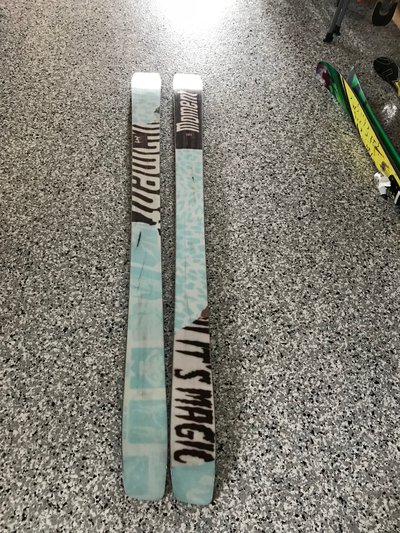 Icelantic Gypsys (Same ski as Nomad 125)
Size - 180cm
Mounts - 1 at rec for attack demos, 1 at center for attack demos
Damage - Not a thing! Only a tad of topsheet wear
Price - $300 shipped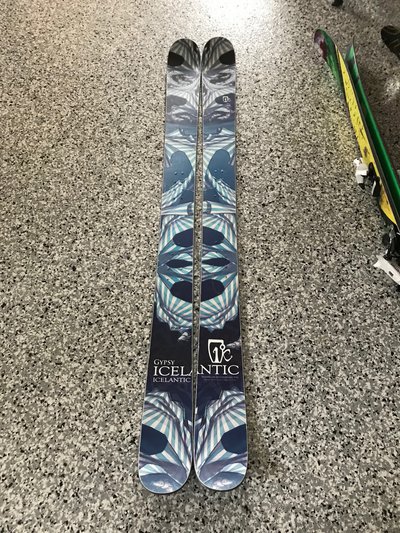 ON3P Jeffrey 114s + Tracker 13s
Size - 186cm
Mounts - 3 total, 1 unkown, 1 for PX12s at 330? bsl (big foot), 1 at rec for tracker 13s for 315mm bsl (Used twice)
Damage - Negligible, touch of edge surface rust and 3 mounts is the only damage
Price - Would prefer to keep the skis because of the mounts but 215 shipped for the skis, 200 shipped for the bindings, 350 shipped for the combo. (I think I have 4FRNT skins i can throw in)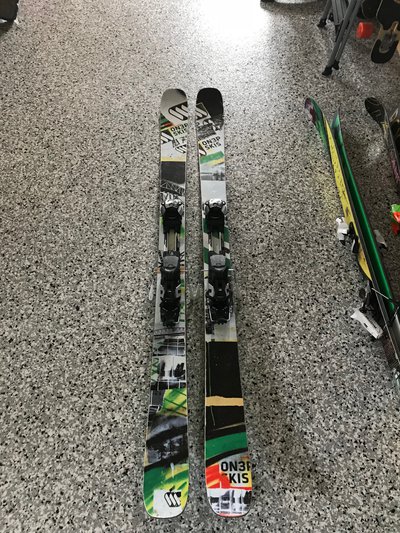 Attack 13 Bindings w/ 100?mm brakes
Damage - Normal wear, 1.5 seasons of use (no park)
Price -
SOLD
For those wondering wtf these skis are, I made them. They are for sale if you want to buy them but I don't think any of y'all want em. Was experimenting with a bunch of different fiberglasses and stuff so the tips delamed and are now gorilla glued and bolted and the tails are just glued. Stupidly soft flex with some of the nicest butter zones I've ever felt on a ski though, would make a great ski for spring laps, urban, or summer setup. Edges are perfect. Toss me an offer if you want them. Dimensions are on the ski but they're 104 underfoot with tons of taper so swing weight is non-existent.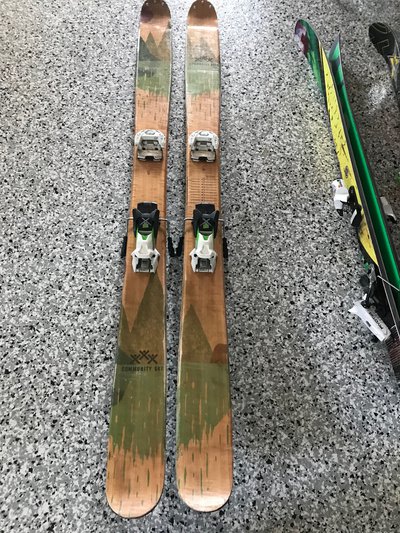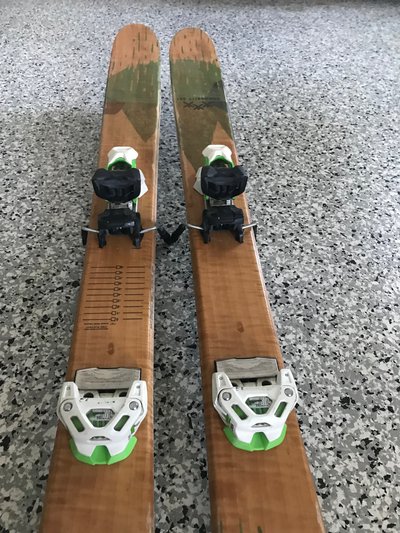 Marker Griffons w/ 95?mm brake
Damage - Used 2 times
Price -
SOLD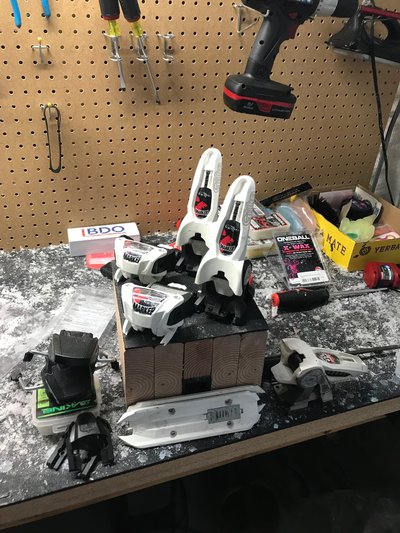 Griffon toes + Jester heel piece.
Missing some bolts but all the parts are there
Heel piece is missing track and bolts
Toes - 35 shipped
Single heel - OBO
(Heel piece is pictured on the right side of the image above)
Pivot/FKS Brakes 115mm, Toes (14 din), and SINGLE 12 din toe
Brakes - used under 10 times on the Meridians above, needed 95mm for new skis
Single toe - one hole bored out a bit wider to get rid of a stripped screw.
Brakes -
SOLD
Single toe - OBO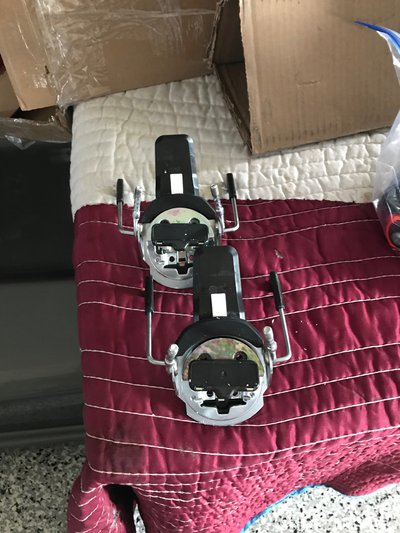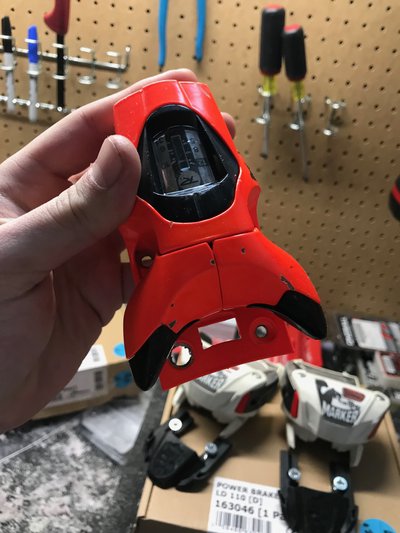 Tyrolia D Brakes
2 sets of 2
110mm
25 shipped each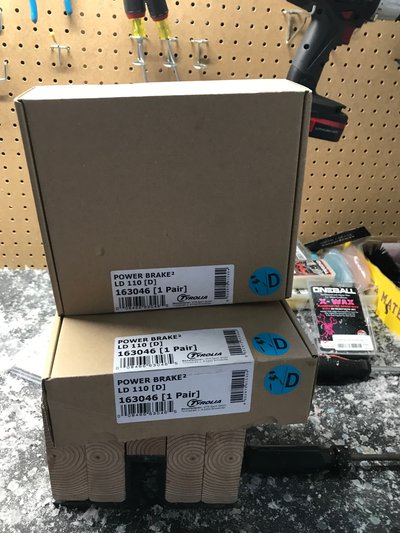 Brand new Full Tilt Evolution? (whichever shell the FT Booter is) tongues
7 flex
30 shipped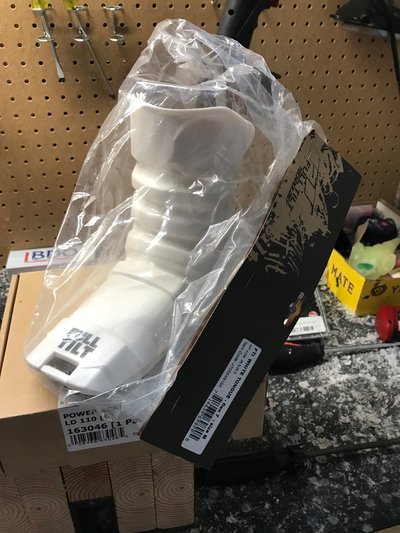 **This thread was edited on Apr 8th 2018 at 9:28:52pm
**This thread was edited on Apr 8th 2018 at 9:58:33pm
**This thread was edited on Apr 12th 2018 at 8:57:25pm
**This thread was edited on Apr 25th 2018 at 2:44:34am
**This thread was edited on Apr 26th 2018 at 8:16:39pm
**This thread was edited on May 11th 2018 at 3:26:53am
**This thread was edited on Jun 6th 2018 at 6:43:51pm