2016 176 Armada Pipe Cleaners - $140.00
Light weight, super fun stiff, cambered park ski and with an ultra-fast base. Skis are in very good condition with not many days on them. No base or edge damage. Just did a full tune with ptex (base picture was taken before tuning, filled all base gouges) Mounted only once (-.5cm from true center with Tyrolia Attacks).
Located in Denver so perfer to meet in person and not ship but can if really need.


(picture was taken before tuning skis)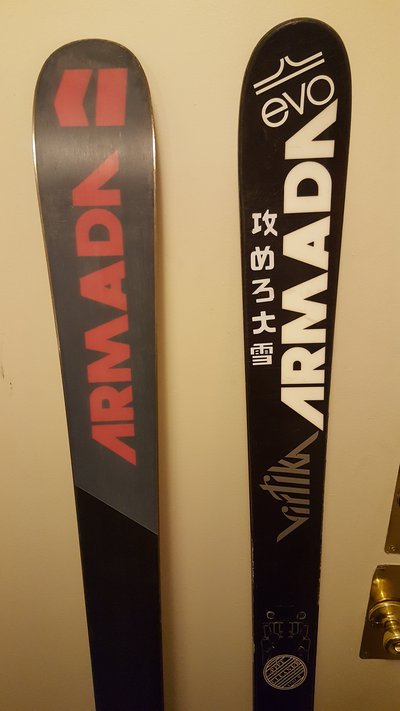 **This thread was edited on Mar 27th 2018 at 1:12:47am
**This thread was edited on Mar 27th 2018 at 8:55:34pm
**This thread was edited on Mar 27th 2018 at 11:42:34pm
**This thread was edited on Mar 28th 2018 at 2:52:07am
**This thread was edited on Apr 6th 2018 at 1:53:28am
**This thread was edited on Apr 6th 2018 at 3:09:42am
**This thread was edited on Apr 11th 2018 at 10:40:11am
**This thread was edited on Apr 12th 2018 at 7:30:21am
**This thread was edited on Apr 18th 2018 at 1:50:58am
**This thread was edited on Jun 2nd 2018 at 2:06:09am