Hey,
My season is over and I am thinking next year it is time for some new gear as well as I dont need multiples of some of this stuff!
Prices are in CAD and do not include shipping!
Saga Fatigue 2L from 2012 Size Large
33"zip length
$70 CAD
Icebreaker Merino Wool Tops
Prices quoted are atleast half off of retail.
1. Zone long sleeve baselayer 200GT - Black - Size XL(slim fit) - $40
2. Tech T short sleeve - Black - Size L - $40
3. CoolLite tank top - Blue - Size XL - $30
4. CoolLite long sleeve - Brown - Size XL - $40
2,3, and 4 are all hardly worn items
1 has been used a good amount(seen by size tag being warn out) but still have lots of life left!
Would consider $120 if you buy all the items.
The black tops work great as baselayers for keeping you nice and warm on the slopes. The tank top and brown long sleeve are more casual comfy wear around town shirts.
MENU Skateshop Hoodie - Size XL -
This is a skateshop in Vancouver, British Columbia
Thing is super baggy and very comfortable I just have too many hoodies!!
30" 'zip'
$30 CAD
Surface Skis
2011 Onelife 189 with STH 14
$150 CAD
I have a pair of touring skis that are also powder skis so I dont see myself needing these even know they are hands down the funnest ski I have ever skiied!
2012 Greenlife 182 with STH12
$100 CAD
don't see enough use to justify keeping them!
Nikkor 20mm f1.8 - barely used - with box and uv filter
$900 CAD Firm
The only lens in my bag that I haven't taken out this season to use. I am either using 35mm or 16mm fisheye or 70-200!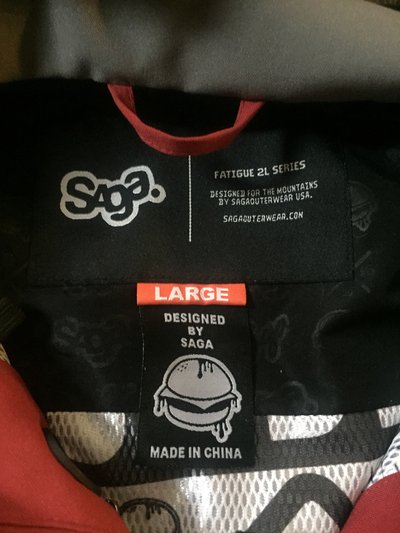 **This thread was edited on Apr 4th 2018 at 7:05:19pm