Looking to sell my Panterras to a good home. They are a size 25.5. I've skied these about 60 -70 days the past two seasons and they've treated me well. The liners have been molded twice and there is normal wear and tear On the shell expected from a used ski boot. The soles of the boot are in great condition with plenty of life left. These will come with original footbed that have never been used. Im selling due to boot being a bit to big for me.
Shoot some offers my way!
Im located in Portland, Oregon and am willing to meet anywhere within an hour of the city or on hood if we can make it work. If I ship this will go via ups with tracking.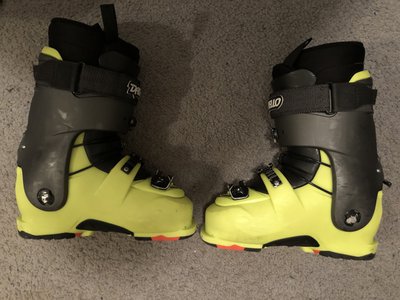 **This thread was edited on Mar 3rd 2018 at 10:12:56
**This thread was edited on Mar 3rd 2018 at 10:14:09pm