We're hosting our first competition of the year with a rail jam. THIS saturday february 17th! Registration starts at 11 am and it is an open jam from 12-2. All ages, all skill levels, skiing and snowboarding. We have prizes to give away from multiple sponsors.
Heres a picture of the set up as of yesterday. We have a flat drop - down on the rail furthest to the right but we put that in after this picture was taken.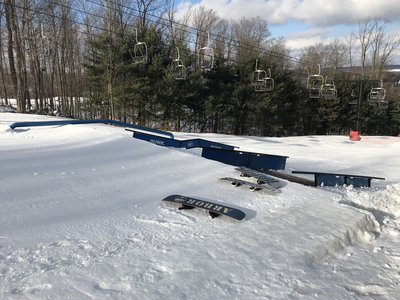 If youre in the New York/Pennsylvania/Ohio area I HIGHLY suggest making the trip out here, its gonna be fun time!