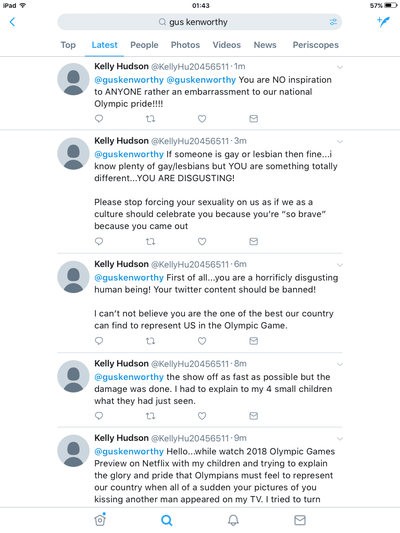 I was checking Twitter after it was announced that Nick, Cassie and Gus got through and this was one of the first things that came up....Tbh I think she is disgusting and pity her kids. Just shows you how much of an impact Gus will have on the world stage as an out Olympic athlete. Hopefully it may change some minds and show up people like this. Read bottom to top.
**This thread was edited on Jan 21st 2018 at 9:10:46pm
Iggyskier brought to my attention that this account is a Russian Bot!! I checked it before I posted the screenshot but it was private and nothing seemed out of the ordinary. Now it is open and you can see that the only messages sent are those sent to Gus. Knowing that it is a Russian bot, I can now see the grammar irregularities too. This is kinda scary. We should look out for hate on Twitter towards Gus over the Olympics and see where it's coming from and alert Twitter.
**This thread was edited on Jan 22nd 2018 at 8:23:14pm
New Russian bot/troll activity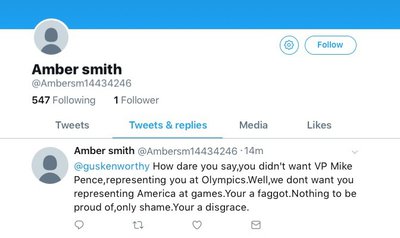 **This thread was edited on Feb 8th 2018 at 3:32:04pm