Notes: Prices are plus actual shipping, unless noted otherwise
Located in VT, local pickups near Killington are encouraged
Reasonable offers entertained
Newly added:
194 Surface New Life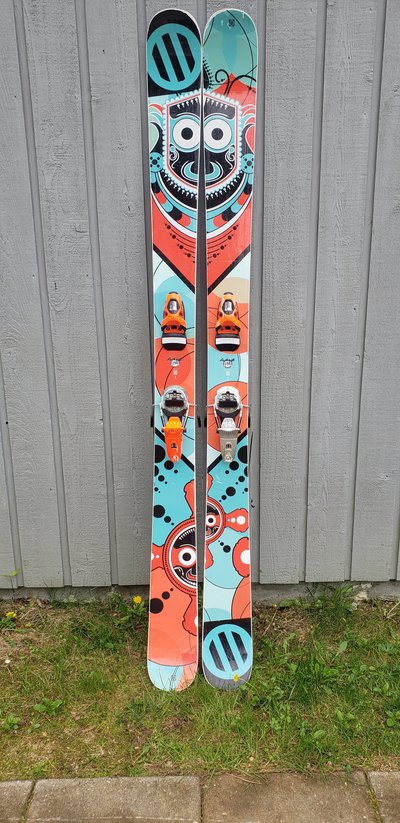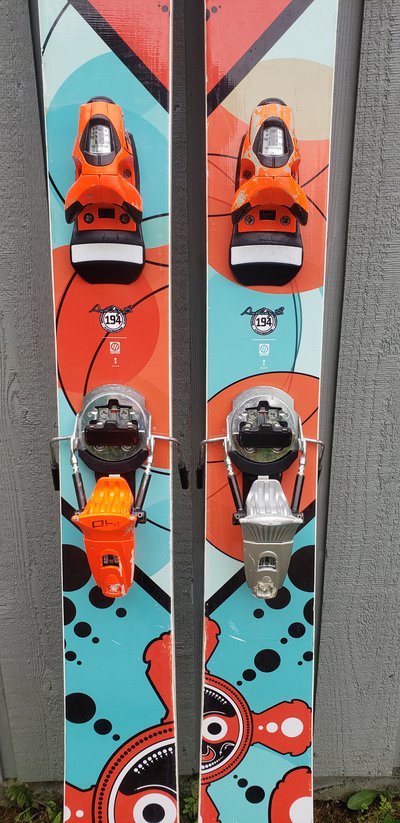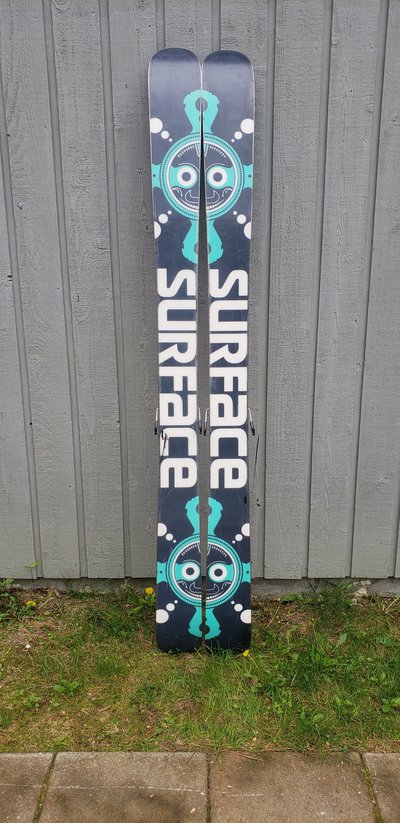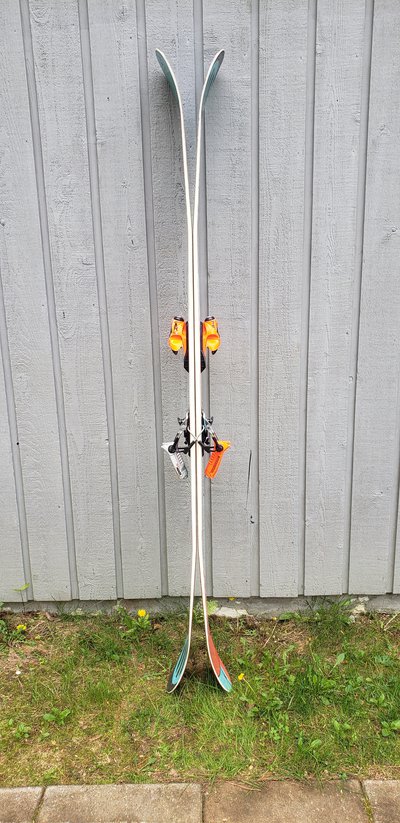 These new life's are in nice condition, and with a tune they would be great. There are a few small filled core shots, and some light topsheet chipping. The bindings are mounted for a 293mm sole. They are mismatched because I bought an incomplete pair, and found a single heel. Don't let the size scare you, the rocker profile makes them ski more like a mid 180s length.
Some more general info about the ski:
151-122-151 dimensions
Special edition Anthony Boronowski topsheet
Full sidewall construction
Symmetical rocker and sidecut
189 K2 Pontoon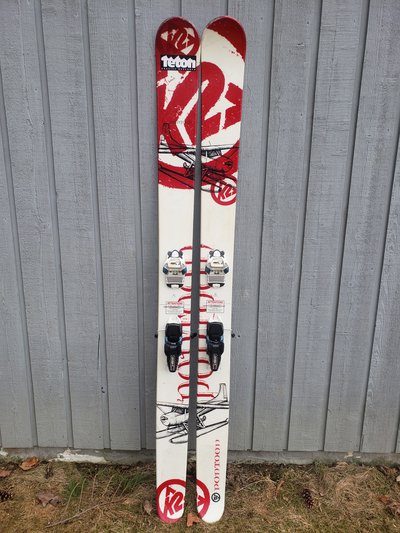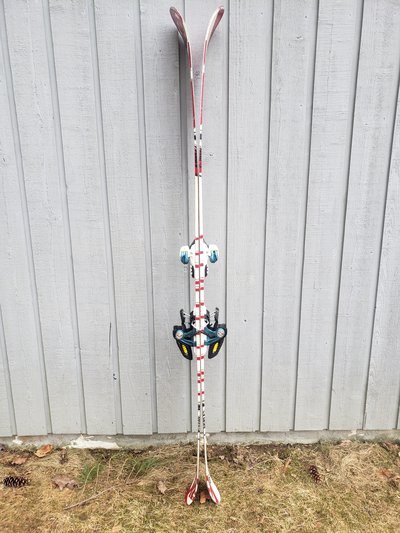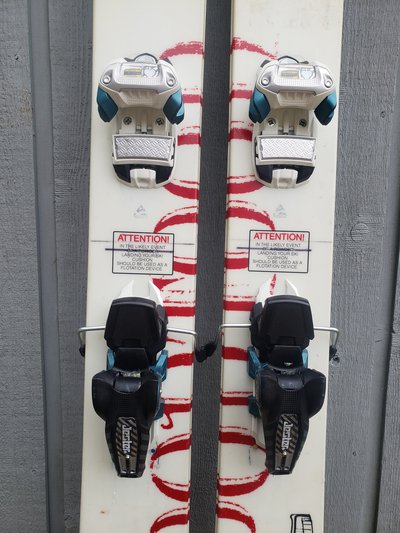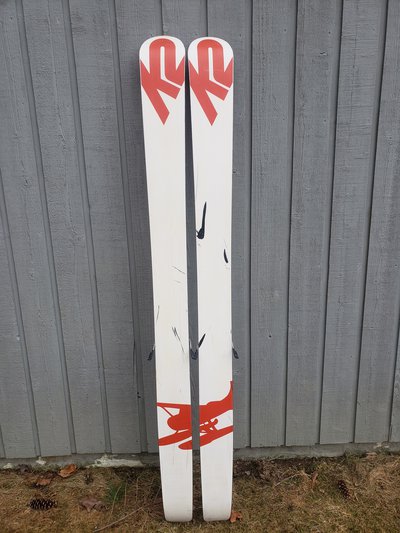 These pontoons are a crazy powder ski, with amazing flotation as well as the capability to ski back to the lift on a powder day. The skis have some base damage that was repaired professionally, and multiple mounts. The bindings are mounted for a 293mm bsl. The bindings came from a different pair of skis, so they have only been used for a few runs. They are jesters with a din range of 6 to 16. This would be a great setup for early season powder, that you can beat up and then transfer the bindings to a new pair. The bindings are essentially brand new, and they hold most of the value for the setup. Sold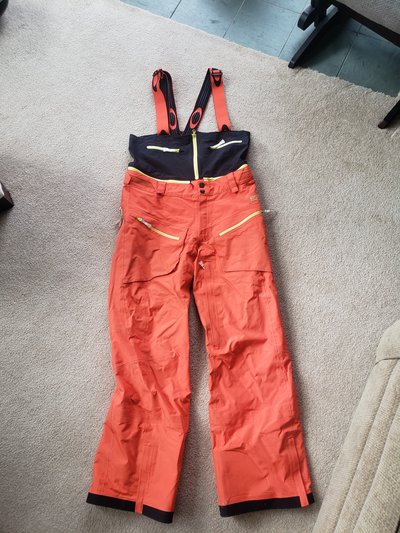 Oakley Seth Morrison 20k: These pants were used a fair amount, and they show some signs of wear. There are some scuffs and cuts on the cuffs, as well as some dirt that will come out with a tech wash. They have along list of features: a removable bib, sealed pockets, crotch and leg vents, goretex pro shell fabric, and an adjustable waist. They are shell pants with no insulation, so great for touring or layering. Sold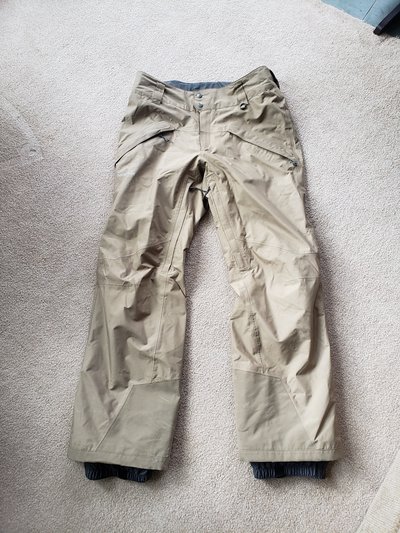 Patagonia H2no pants size medium: These patagonia shell pants are well used but still have a lot of life left in them. They feature Patagonias h2no fabric, a mesh liner, crotch vents, and an adjustable waist. There are some scrapes on the cuffs and a small cut near the logo, but overall they are still in great condition.
45+shipping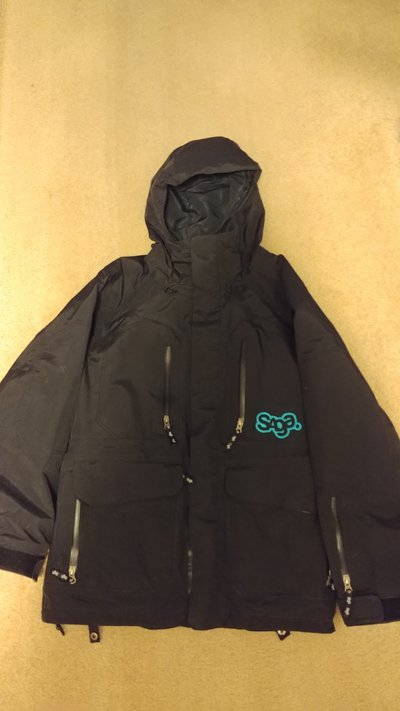 Feeler: Saga Anomie Murda Mystery Size medium. This is one of my favorite jackets but I don't wear it as much as I used to. It is in excellent condition, with no flaws. Since I don't really know if I want to sell, I'll price it at 70 obo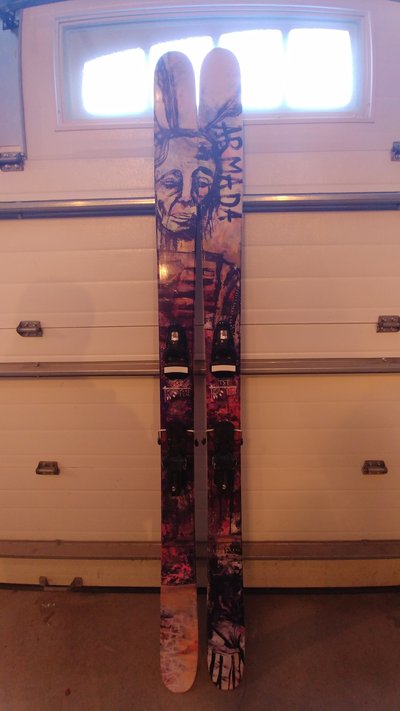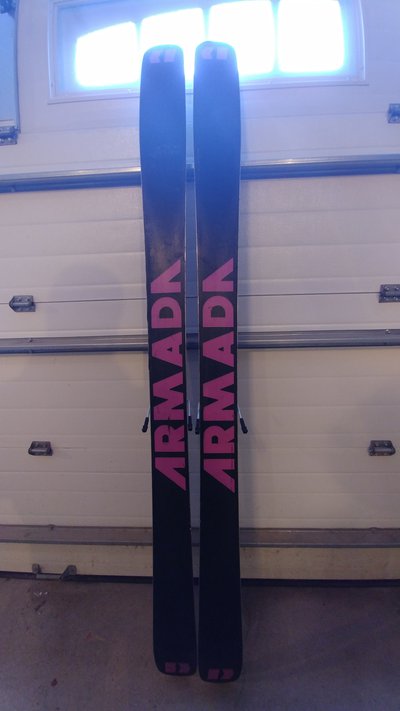 192 Armada TST: 1 toe mount, three heel mounts. 2 for fks, 1 at 315, other at 293. Axials are set to 293 but can adjust out a fair amount. These skis can charge hard, and hold their own anywhere. They are not in great shape, some repaired ore shots and a weird edge repair, but I never noticed it. 120 for skis and bindings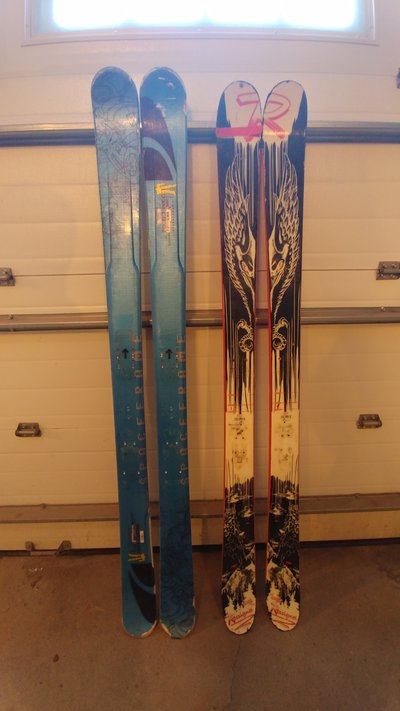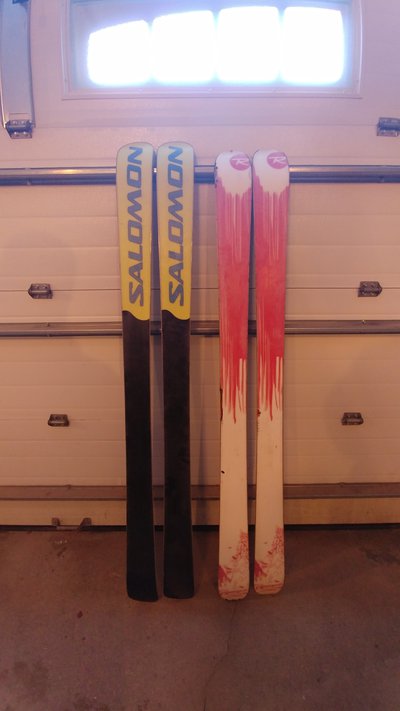 165 Pocket Rocket: good shape, 40
160 Rossi Scratch: beat to shit, backyard ready ski. 20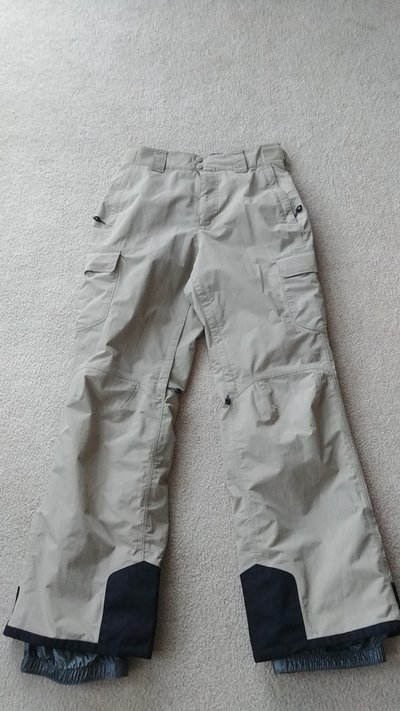 EMS Snow Pants: size small, excellent condition, nice color, feel like they would be warm(I've never worn them), 55 shipped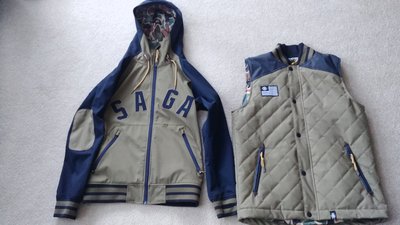 Saga Puff Poly Combo: never worn outside, size medium. 70 shipped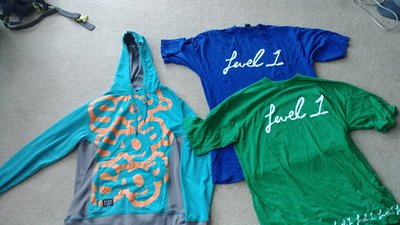 Triple stack, good shape, sz L, 40 shipped
Green Level 1: 5xl, 20 shipped
Blue Level 1: 5xl, 20 shipped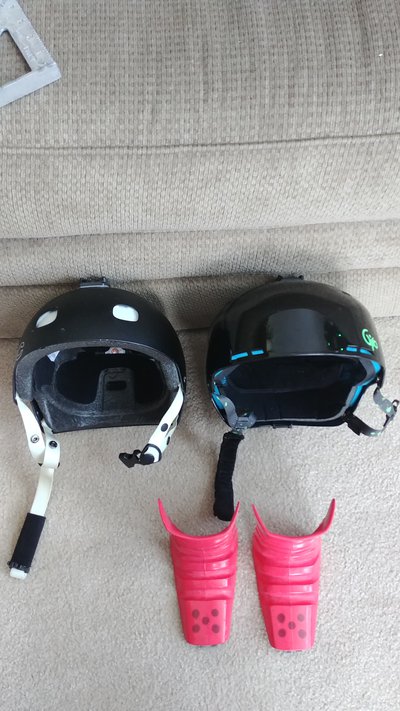 POC Receptor Bug: XL-XXL, good condition, I have the ear pads, 40
Giro Combyn, Size L, really good condition, 55
Full tilt tongues: works for shells from 22.5 to 25.5, 6 flex. 25 shipped
Thanks for looking
**This thread was edited on Jan 29th 2018 at 5:02:31pm
**This thread was edited on Feb 3rd 2018 at 5:34:00pm
**This thread was edited on Feb 3rd 2018 at 5:35:03pm
**This thread was edited on Mar 8th 2018 at 9:14:22pm
**This thread was edited on Mar 23rd 2018 at 9:59:45pm
**This thread was edited on May 27th 2018 at 4:15:47pm
**This thread was edited on May 27th 2018 at 4:19:50pm
**This thread was edited on May 27th 2018 at 4:22:14pm
**This thread was edited on May 27th 2018 at 4:24:57pm
**This thread was edited on May 27th 2018 at 4:29:05pm
**This thread was edited on May 27th 2018 at 4:30:44pm
**This thread was edited on Jun 14th 2018 at 6:23:10pm