Making this for a place to show off and thank your Secret Santa for the awesome gifts this year! Special thanks goes out to Safarisam and Erica. For putting this all together and making another kick ass year of gift giving!!
Shouts out to Randy_Quench for the awesome FT Hoodie and Line T-shirt!!! Also the coal hat is beyond sick! Stoked to use it for touring this season!! Stickers galore and a nice note! Thanks dude!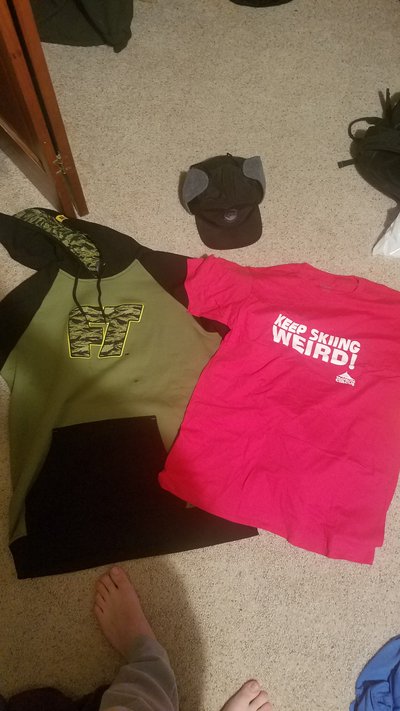 Post up what you got y'all!
**This thread was edited on Dec 25th 2017 at 8:09:11pm