:::::::::::::::::no longer for sale::::::::::::::;
Picked up these skis up middle of last season. Seen 7 days- 3 were powder days. Barely skiied last year, will have even less time this year. Absolutely love them, but they deserve a better home. These things crush anything and everything- pow, crud, corduroy, ice. Really fun and playful ski.
Comes with Marker Jester bindings 6-16 din. Mounted -6 from center (j's recommend mounting point) set up for a 26 boot.
Skis are 9/10. edges are in great shape, no rails or abuse.
Cliffs:
J skis Metal GTO 9/10
Size 173
Marker Jester bindings 6-16 din
Price $550+ shipping.
This set up will cost over $1000 new. You're getting it over half off!!
Will be shipped the same day as payment goes through, insured and proof of tracking will be texted to you same day.
**This thread was edited on Dec 12th 2017 at 5:32:24pm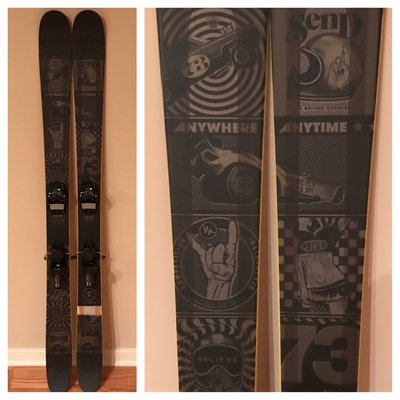 **This thread was edited on Dec 12th 2017 at 5:33:07pm
**This thread was edited on Dec 12th 2017 at 5:37:09pm
**This thread was edited on Oct 16th 2018 at 12:43:22pm
**This thread was edited on Jan 7th 2019 at 9:08:40pm