I have seen many threads idolizing pivot bindings, Full Tilts, and other extremely well-marketed products. While it's not my intent to slam someone for liking a particular brand or model, I did want to have a discussion about the somewhat alarming trend of recycled design in the ski industry.
Two of the most glaring examples of this are the aforementioned pivot bindings from Look (and formerly Rossi), and the three-piece boots from Full Tilt, Dalbello, and others. Both products are marketed as the the epitome of innovation in the ski industry, which is something I take issue with, because neither really are.
Here are some Look N17 bindings from the late 1960s (nearly 60 years ago!) and you can see that there aren't really any fundamental differences between the N17s and your modern pivots.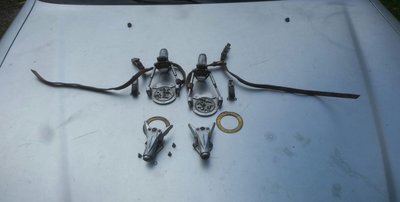 You'll see the same resemblance between these 1980s (again, several decades ago) Raichle Flexons and the three-piece boots being marketed by companies such as Full Tilt today.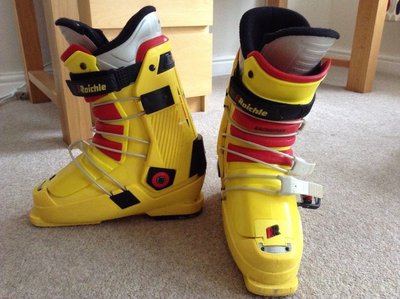 Again, I don't fault anyone for using pivots or wearing Full Tilts, but I find it concerning that so many seem to be falling for the "innovative pivot system" or "groundbreaking three-piece design" tactics that are highly misleading.
These companies aren't bringing anything new to the ski industry, they are just bringing something that is new to the 15-25 age demographic. Furthermore, these products suffer from the same issues they did in the 20th century: complaints about the reliability of the Full Tilt (Raichle) buckle system, and the difficulty of setting forward pressure on pivots are two examples. These are fixable issues, and it's frustrating to me that nobody has bothered to address them since they were first introduced.
Generally, the message I'm trying to get across is that we should all be making an effort to support truly innovative products, rather than the massive corporations that have gotten away with marketing ancient technology.
I really don't care if someone skis better in a Full Tilt boot or pivot binding, but I hope this post makes them a bit more aware that these manufacturers aren't bringing anything more to the table than they did 30 or 40 years ago.
If anyone wants to argue that significant design progress has been made, or disagrees with some other part of this post, I would genuinely be interested in discussing it with them.