I
posted a few months ago
about an idea I'm working on for a Terrain Park Report app that is basically meant to solve
this problem
. Since then I've been building it and wanted to get some more feedback at this stage. I've built out the entire cloud back end and much of the mobile app is working, but theres still a lot left to do.
I'll include some screenshots. I know the styling and colors are a little janky right now (I've been focusing on functionality over style), but take a look and let me know what you think of the direction it's going in. And especially let me know what you think if you don't like it or think something is missing.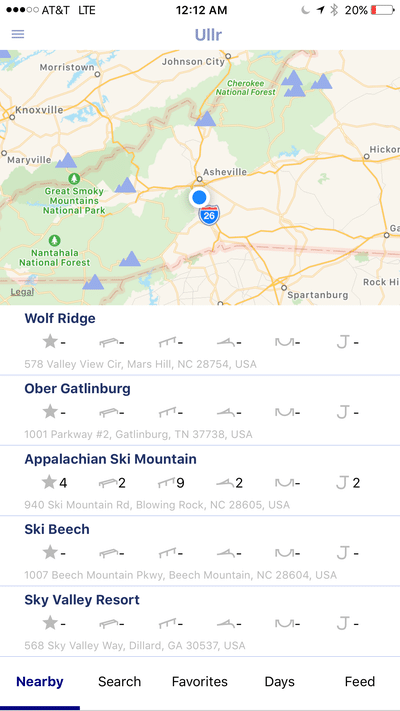 The first screen shows you all the ski areas near you on a map and lists a summary of it's rating and how many park features it has divided into boxes, rails, jumps, pipes, and jibs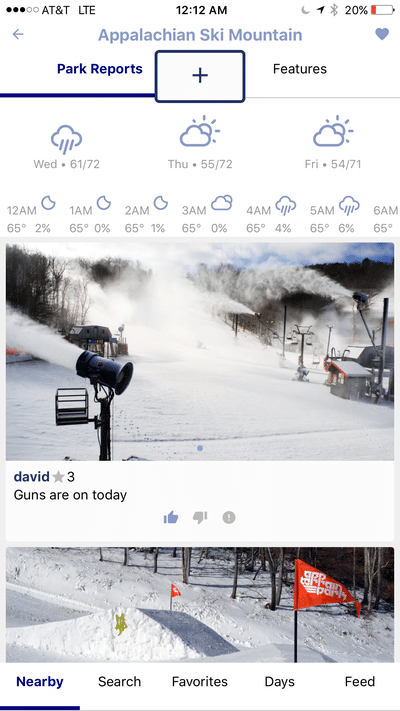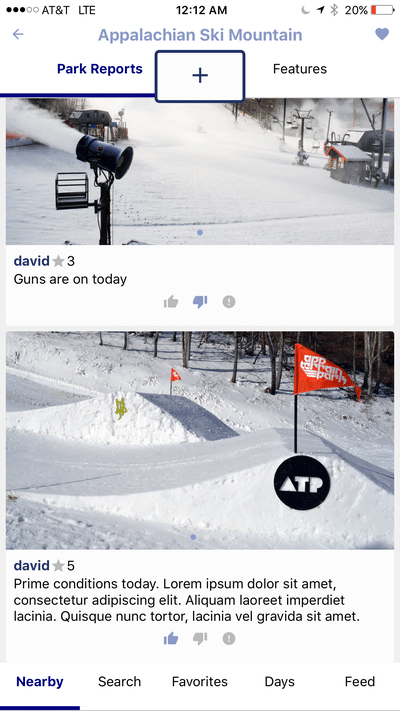 Selecting a park from the map screen brings you to the Park Report screen. Here, anyone can post about the conditions of the park. Park reports will be curated with upvotes and downvotes from other users.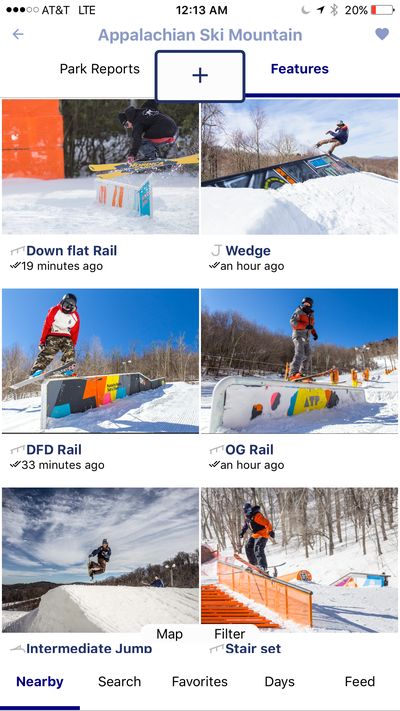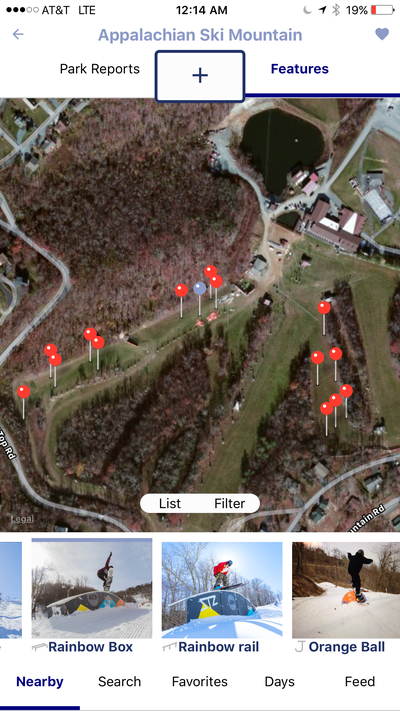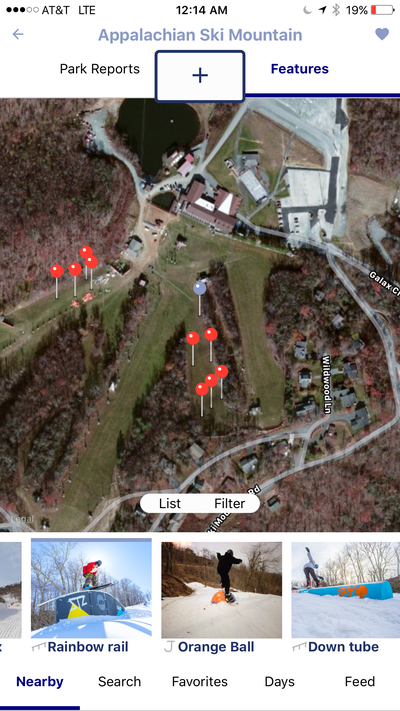 You can also view all the features that are up at a resort/park in either a grid view or a map view (the UI here is similar to Airbnb). In the grid view, the time indicates how long ago the feature was confirmed to still be up and open.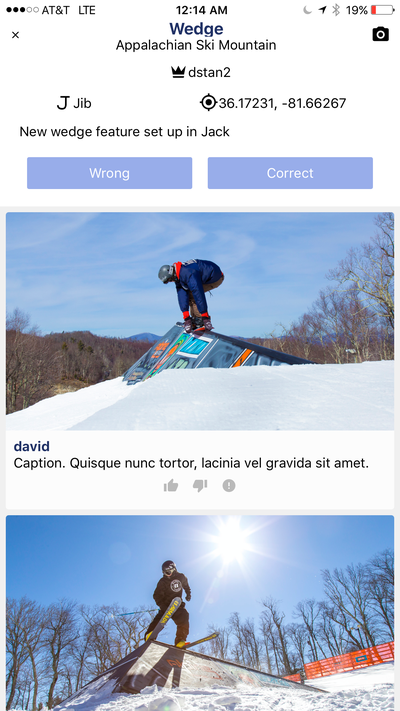 Selecting a single feature will bring you to an Instagram-like feed of photos on that feature. Here, the user with the best photo will be the king of that feature- kind of like how you could be the "mayor" of a place on Foursquare back in the day.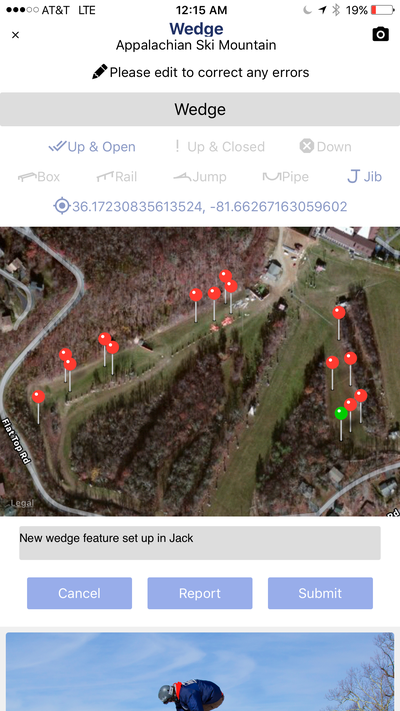 You will also be able to update/correct any of the information associated with a feature. You can also confirm th information if it is all correct and current.








In the way of photos - I'm also planning on building out a "Feed" tab in the app that will be a feed of all the photos from all the features from all the resorts that you've favorited.
So let me know your thoughts. Both positive and negative are helpful.
*In app photo creds to Tanner Sinclair (T-Sin on NS) and Drew Fuller