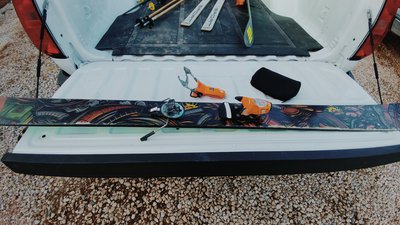 Was a fun day (literally one day) surfing the slopes of snowbird today. Went to go nose butter a knoll and blew the heelpiece up.
Common issue with 180s? My buddy sent me a pic of his cracked at the same spots where it broke so it seems like just a common wear and tear issue.
PS anyone wanna help a homie out with a heelpiece?