Alright, so I currently have some outerwear or apparel I'm looking to sell or trade. I am very open to offers but currently could really use a pair of goggles. Cash is still king and I use PayPal. If you have any questions please feel free to ask and I am a very legit person to do business with. I have been buying/selling/trading on this website for years and you can check out my feedback on here and it is superb.
So first up I have a Bloom Outerwear jacket thats an XL and is real nice and baggy in overall good shape/condition. It is an older model but is still in real good shape and is nice and warm with good insulation and waterproofing.
Next i have a blue Jiberish Ignant Vest that is 4xl and is super fly looking out on the slopes with tons of pockets and is a great material so repels water. i really liked it for those sunny days where it tends to be a little warmer or even on days when its not super cold or when it is super cold just wearing it underneath a jacket as a layer.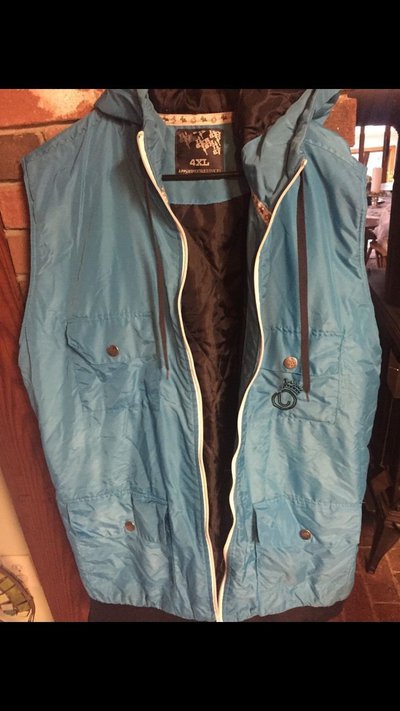 **This thread was edited on Nov 17th 2017 at 10:08:40pm