2012 moment ghost chant 186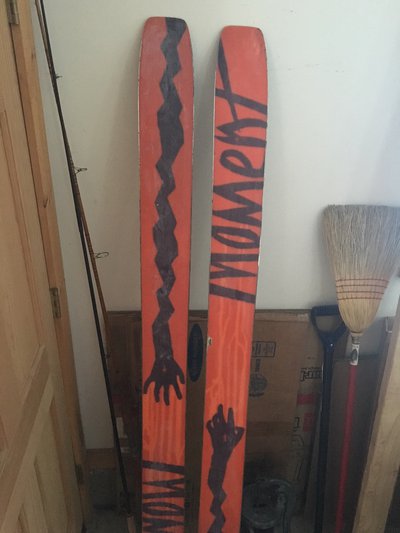 Small thumbnail size core shot on one ski, other than that the ski is in immaculate condition.
only seen a hand-full of deep snow days and one unfortunate rock :/ but that happens when you ski early season.
The core shot is easily fixable.
I am asking $300 for the planks shipped.
specs are in the images.