I bought these boots awhile back, and had some drama with the cables being WAY too long. Got some shorter cables, too flexy. Got some 10 tongues, still not stiff enough. So I had an idea, and this is how it turned out;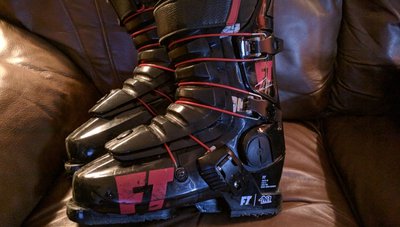 I drilled out the molded plug deals that hold the chincy metal clip thingies, and bolted the two tongues together with some cuff bolts from a pair of K2 skates. The stock cables are the perfect length now, except the lower one can only go over 1 tongue (it's already the longest length available).
I love 'em, super comfy when I'm cruising around but super stiff soon as I lean into 'em.