This is 2 years overdue. If someone can help me with how to embed videos, that'd be great!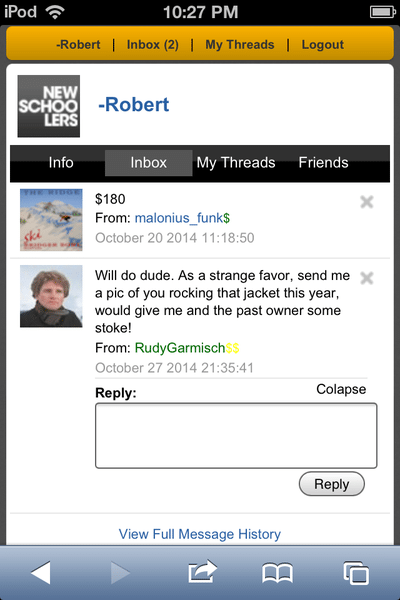 Back in October of 2014, RudyGarmisch threw in a blue goretex TNF jacket in one of our deals. He asked for a picture of me riding in it and you know what they say, better late than never!
I am sorry it took 2 years! I have greatly appreciated and used this jacket dozens of times over the years. Thank you Rudy Garmisch!