Some of you may remember a contest we ran a few years ago called 'Find-A-Rime'...well, we're stoked to be bringing it back once again! It's a modern-day treasure hunt where you could win something from our collection, just for being outside enjoying yourself.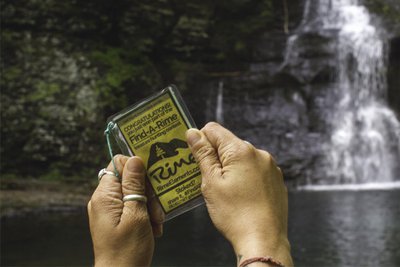 How's it work?
It's simple.
1. You get outside and do whatever it is you love to do.
2. You find a random Find-A-Rime tag hanging somewhere, so you grab it.
3. When you get home, enter the code on the tag at checkout and get a prize of your choice shipped to you for free.
4. Your prize comes in the mail, you get stoked, and then you get outside and enjoy yourself all over again.
We'll be updating the list of locations as they are placed, so stay tuned here:
http://www.rimeelements.com/find-a-rime/


Happy hunting!