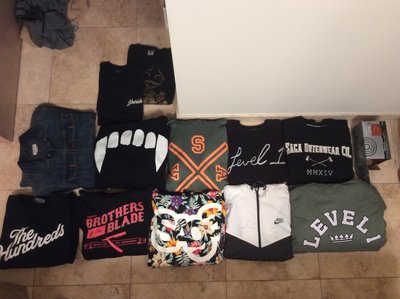 Jiberish - short lived romance - medium fuck jiberish sizing. Fucking assholes
LS crooks n castles loot shirt - medium. 6/10
Jcrew jean jacket - medium over it
Level 1 mile hi - small, thrifted
Saga 2014 crew - medium last year with the axes
Level 1 jiberish coaches. - medium. Again FUCK jiberish and their sizing BS
The hundreds script crewneck - XL 8/10
Jiberish brothers of the blade - XL 8/10
Saga floral - XL worn but not abused 8/10
Nike insulated windbreaker - XXL 5/10 still dope af. I got pen marks on it (thanks pp)
Saga Hoodie - L 7/10 you can fux with this at school
Isvera - fuck these guys. Xl front Zip eat a dick 9/10 because no tags.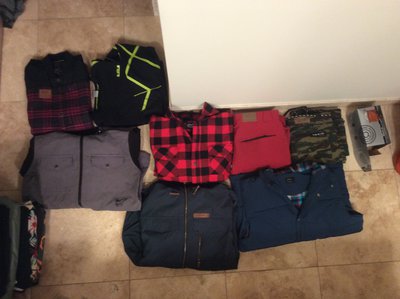 Saga fatigue pant - camo - medium 8/10
Saga fatigue pant - red - large 8/10
Saga insulated riding flannel 9/10
Lebron Nike crewneck -XL 8/10 fits big, not tall
Saga insulated Vest - large. 9/10
Jiberish insulated Vest - xxl fuck jiberish
Saga fatigue jacket navy - XL - 7/10
Saga fatigue jacket raccoon - 5/10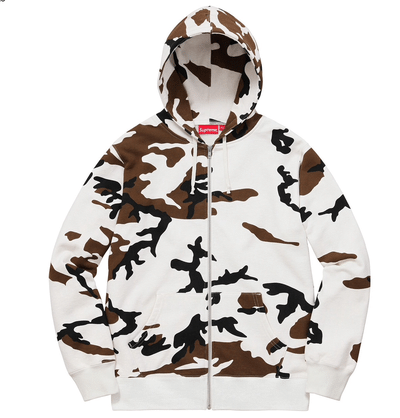 new supreme zip from hoodie. white camo. $300
No I won't give you zipper lengths. You know what it's worth, if you want to lowball I want a 45 word paragraph on why you need it for that price. If you live in Aspen, pick up is free, hell I may even give you the item for free. If you want to trade, you had better come with a real grown ass offer.
If you want to see more legit ass non ski gear I'm selling, like Jordan's or Supreme, check out my eBay.
http://www.ebay.com/usr/msander9?_trksid=p2047675.l2559
EDIT: heres some extra shit for the babies. if you have any questions just ask.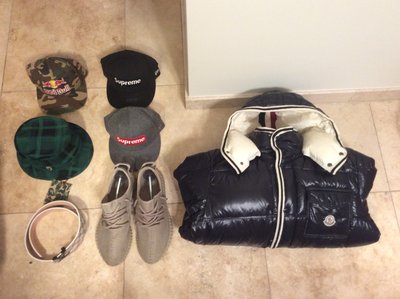 supreme loro piana new era 7 3/8 8/10
supreme leather bill 7 5/8 6/10
red bull snapback thrifted in aspen 6/10
bape bucket hat NWT 10/10
moncler giant ass coat xl 9/10 thanks drake
LV belt size 30 unworn i have two so this is just sitting here
**This thread was edited on Nov 21st 2016 at 12:08:20pm