Trying to get rid of some old gear.. Will accept all reasonable offers!!
XL Saga, not sure what model. In great condition but HAS A BROKEN ZIPPER. Great jacket, super fresh but I repeat. The zipper does need to be repaired.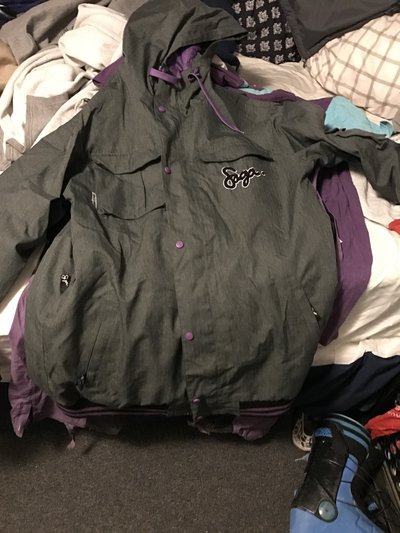 5XL Jibberish 8/10 has not been worn much
3XL Jibberish Ignant 7/10
3XL Jibberish 5/10 Old, has some small marks and stains. Has shrunk a bit.
29.5 Tom Wallisch Full Tilts. 5/10 Missing a buckle on one. Pretty blown out. Used 3-4 seasons.
**This thread was edited on Nov 20th 2016 at 6:33:21pm