The interwebz says that members of Rage Against the Machine, Cypress Hill, and Public Enemy will be forming a little band called Prophets of Rage.
Member line-up should be: Tom Morello, Tim Commerford, Brad Wilk, Chuck D, and B-Real.
Kinda bummed to hear that Zack de la Rocha is not involved, but I'm definitely stoked to see where this goes.
More info drops on June 1.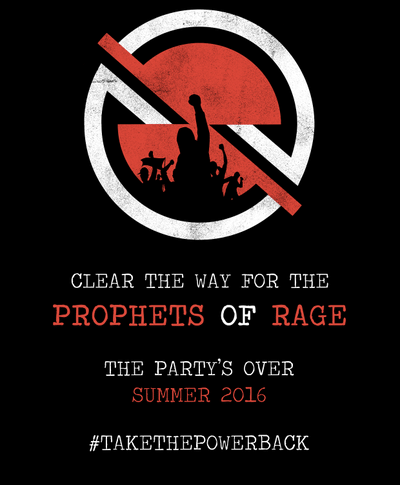 http://prophetsofrage.com/
http://pitchfork.com/news/65557-rage-against-the-machine-launch-countdown-website/
http://pitchfork.com/news/65579-rage-against-the-machine-public-enemy-cypress-hill-members-forming-supergroup-report/