185 Line Chronics with Look Pivot 18 bindings, center mounted for 305 BSL
$500
186 Line Mordecais with Look Pivot 18 bindings, mounted -1.5 from center for 305 BSL
$650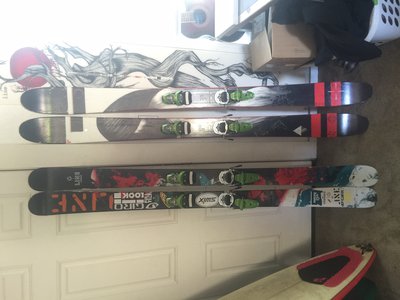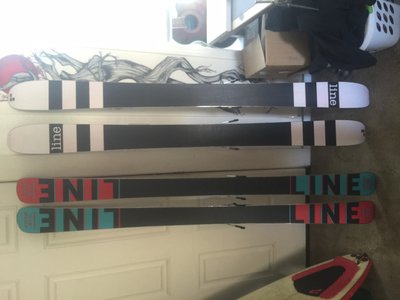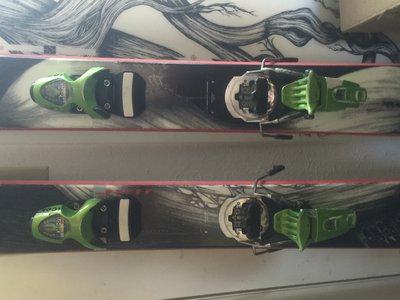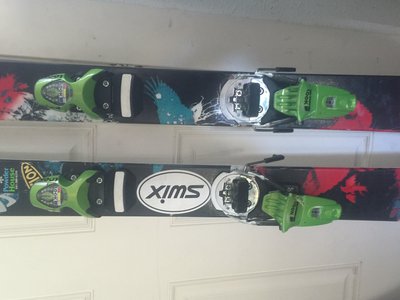 I had one of the worst seasons of my life and only skied 15 days total between both pairs spending most of my time on my powder skis( roughly 9 and 6.). Both pairs have been professionally stone ground with a crosshatch structure pattern, and have extensive edge work done. I ski a 1.5 degree base bevel, with a -1 side edge. This creates an obtuse edge angle of approx. 91.5 degrees, plenty sharp for carving, while giving the skis a slightly looser feel for speed checks and butters, as well as preventing edge cracks. The park skis have been detuned underfoot and in the contact points to further prevent edge cracks and give the skis a nice loose buttery feel.
Both sets of bindings are in good shape, no bent brakes or missing parts, just some paint chipping away on the heel pieces from stepping out.
REALLY DO NOT WANT TO SEPERATE. Prices do not Include shipping, but I will be reasonable and split shipping costs with you after having the chance to calculate it. Available for local pick up in Bend, Oregon.
Please no lowballs, I don't have to sell these, but right now any extra cash goes into the Harley rebuild I'm doing, and that takes priority.
PM me with any questions, I haven't been super active lately, but will be good about checking in now that this is up. Check my feedback for concerns. More pics available upon request.