Combining my sales. Trades welcomed. Offer up. Paypal or local meet. I LOVE COMBO DEALS. Buy my crap! Check my feedback if you're concerned.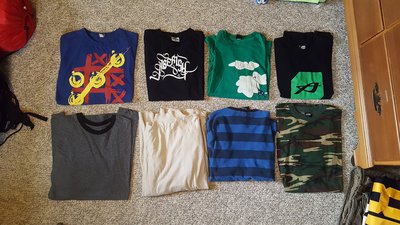 Top left to bottom right $45 for all 7!
1. Jiberish tic tac toe SOLD
2. Black jiberish, XL, great condition, 28.5" long
3. Old Line shirt. 26" long. Great old piece. Some stains on the front and a small hole.
4. XL orage shirt. SOLD
5. 2XLT dark gray shirt. New. 30.5" long
6. 2XLT beige turtle neck. Nothing wrong with it. 31" long
7. XXL old Navy long sleeve. Faded. 28" long
8. 4xl camo shirt. 35" long. Looks new
(Every place there is a quater, there is a stain. The quater by the giraffe is a small hole)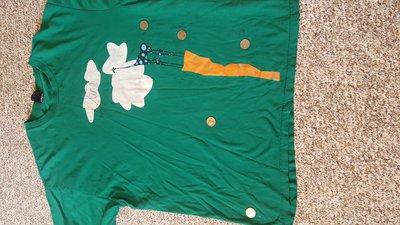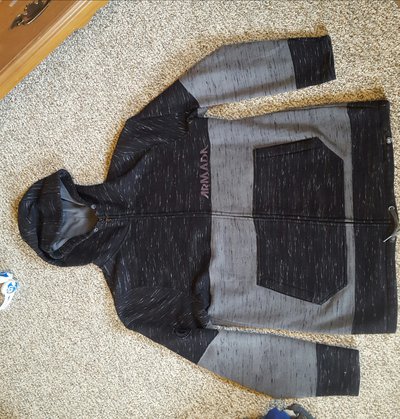 9. XL Armada zip up. 32.5" long. Worn 2x looks new. $25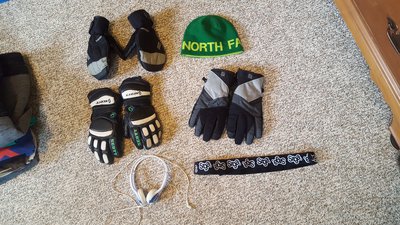 10. POW mitts. Size M. Slight yellow stain on right pinky. Goretex. $15
11. Green reversible north face hat. Fits alittle smaller than a normal beanie. Worn 2x. Almost new. $16
12. Scott padded gloves. Size large. Worn. Good spring or early season glove. $15
13. Dakine gloves size L, goretex, worn once. $35
14,15. Skullcandy headphones and saga belt. Free with bigger purchase.
16. Salomon Sth2 13s with 100mm brakes. Used for about 12 days. Great condition, everything is there. Would like to sell with the Jeffreys. If not $119.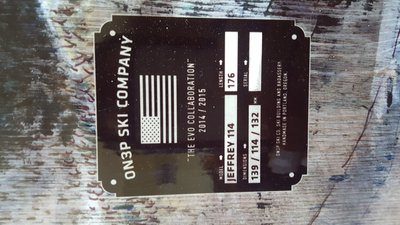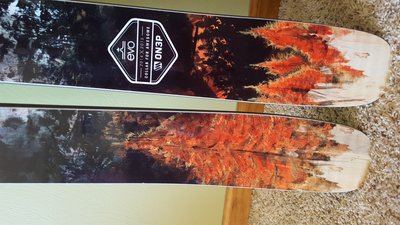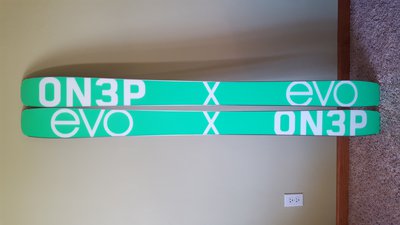 17. Saved the best for last. Brand New 176 On3p x evo collab Jeffreys. You know how awesome these skis are. Impulse buy off evo, didn't get to use them due to lack of snow. If 176 isn't big enough, I can swap them with 181 as long as they're still in Stock on evo. Just let me know! $539 shipped
**This thread was edited on Jun 8th 2016 at 4:44:16pm