Spring break is upon us, and that means the annual Line Skis Spring Break team shoot.
This is possibly the biggest gathering of Line team skiers ever at Washington's Summit at Snoqualmie. Now is your chance to ask them anything you want.
Post your questions in the thread, before Wednesday, and the team will check in to answer as the week goes on.
Skiers in attendance:
Will Wesson, Andy Parry, Rob Heule, Kim Lamarre, Erik Olson, Jack Borland, LJ Strenio, Ross Imburgia, Hadley Hammer, Mack Jones, Jeff Curry, Leo Taillefer, Andrew Whiteford, Leo Taillefer, Sami Ortlieb, Peyben, Dylan Siggers Video, RocMaloney Photography and Garrett Russell and Friends, MORE!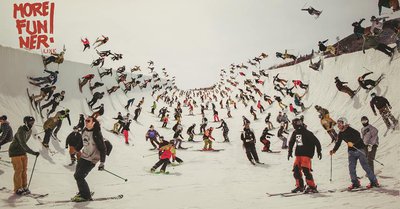 **This thread was edited on Apr 3rd 2016 at 11:18:56pm