I doubt many people use and check up the gear review page on this site but I have to say it has a terrible and ugly layout. Description choices have two options leaving extremely limited responses and therefore poor reviews.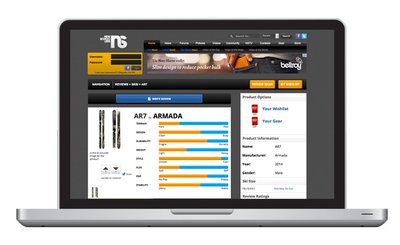 For example "STYLE" the centerpiece in which NS constantly orbits around has two options. COOL AND UNCOOL. Talk about a limited system.
The blue-orange bar might be the worst graphic possible, with no indication of what side is favored not to mention half the time it's left in the center...
I do enjoy reading certain people's in depth review on a topic as some of them can be informative, however I do believe there's lots of room for improvement in the gear review system. Do you guys ever use it? What do you think of it?
**This thread was edited on Mar 8th 2016 at 2:04:45pm
**This thread was edited on Mar 8th 2016 at 2:07:48pm