Been making skis for the past few years trying different things to make the best ski for everyday skiing. This year I made this pair of skis called the Straight and Narrows.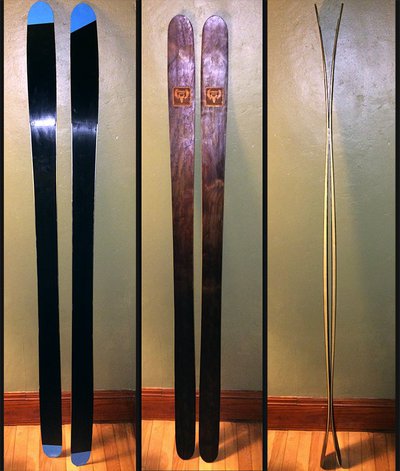 They have performed amazingly well in the park, in the bumps, on the groomers, and the one chance I had to take them in to the trees before all the snow melted away. They are buttery but stiff enough so they wont wash out, and because the tips and tails are so narrow the swing weight is very low.
If anyone would like a pair pm me for details, or check out the facebook page.
The specs
Length - 180
Dimensions - 96-80-92
Ash and maple core with ash sidewalls. Cedar veneer topsheet. Carbon fiber stringer, symmetric flex, and center mount. Medium height tip and tail rocker with camber.
Smart Skis on Facebook