Hey guys, whats the question you ask yourself every time you go skiing ? Thats right, why don't I just use one really long ski pole instead of two short ones. Well here is the solution.
The freestyle skier of the future-Volume 2
Hand
Fulltilts, ski pole bindings, one ski pole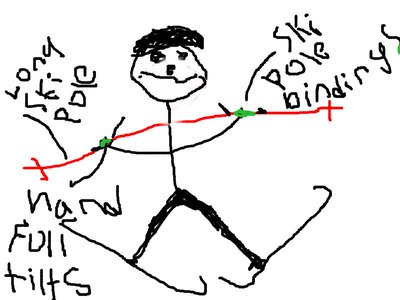 Basically a kayak paddle, but for skiing.
how to use


but for skiing