Hey,
I am selling brand new, in the box
Black/White Tyrolia AAAdrenalin 16 Short
bindings. They are suitable for boot sole lengths between 270mm-330mm and ski widths of 80mm and above. I'm selling them with 97mm brake (though you could always get wider if you wanted).
These are frame AT bindings, so are compatible with downhill boots, have three different climbing angles and pivot on the toe piece - ideal for short walks/tours without loss of downhill performance.
DIN range 5-16
Weight (w/o brake): 2440g
There's tonnes more info on them here:
http://aaa-series.com/en/adrenalin#intro
(Please note I'm selling the Black/White version from last season, not the Green/Black version from this season - I'm almost certain from what I've read it's just a cosmetic difference).
I was given these as a gift last season as I was planning to fit them to my new skis, but ended up buying skis that came in a package with a similar set up.
I'm looking for £150 (€200/$215)
. This is well under market price of
what they normally sell for
. Happy to ship anywhere round the world, we'll just have to agree costs beforehand. I'm based in the UK.
Pics below - get in touch if you're interested. Happy to answer any questions and provide more pictures.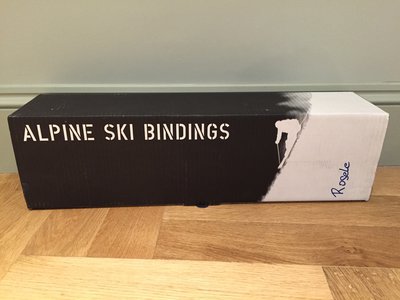 Box containing bindings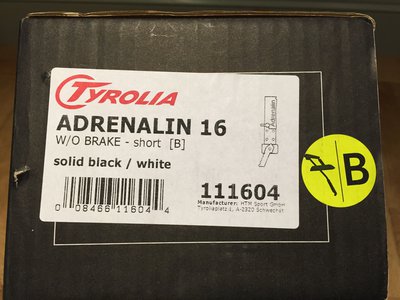 Product label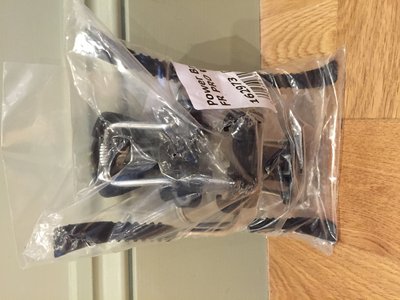 97mm brakes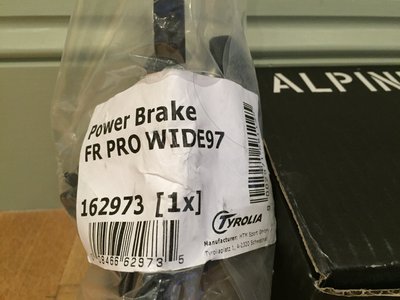 Brakes label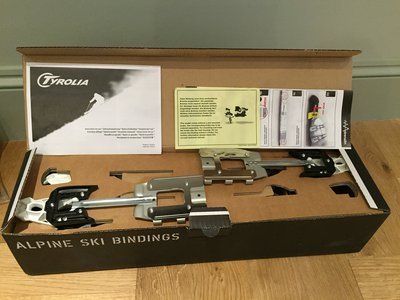 Inside the box containing all the relevant guides and paperwork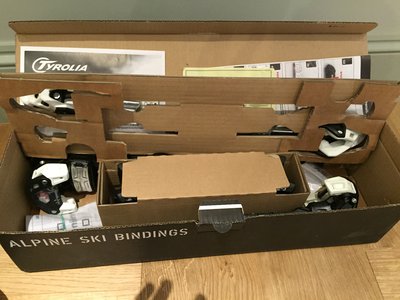 Under the first layer
**This thread was edited on Jan 15th 2016 at 7:06:20am