As the title reads, I am looking to sell some great gear today. Everything has less than 20 rides on it, most is in excellent (if not like-new) condition, and looking for a new home.
First up, I have an XL Saga Shutout jacket that has exactly 1 session on it. Looks killer on the mountain, comfortable, and never gets wet. Look good, feel good, ride good! Fits a little on the looser side for that baggy style when you ride.
SOLD
Next up, a pair of Oakley Airbrake snow goggles. Frame and strap are white, in great condition. Included with the goggles is the black iridium lens, a hi-intensity yellow lens, the lens bag and goggle case.
NEW PRICE: $140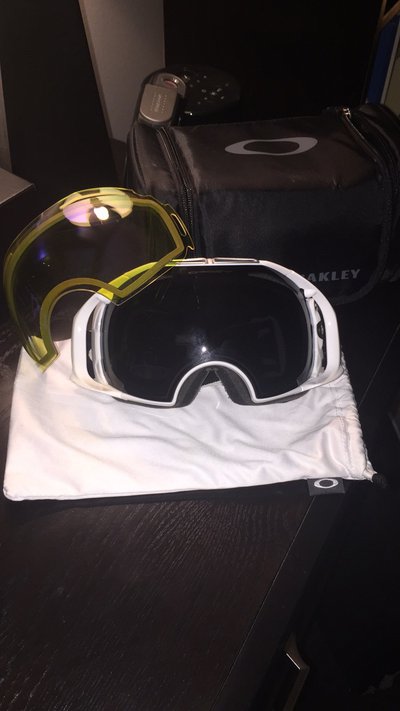 The lenses themselves are awesome for variable conditions. Black is great in the sun, high visibility and stylish to boot. When the mountain calls for it, a simple click on the lens lock and you can switch lenses in 30 seconds. The hi-intensity yellow is perfect for darker days, overcast weather, or night time shredding. The black lens itself has a half-inch scratch in the upper middle of the lens, however it is not annoying or visually problematic what-so-ever.
Third, we have a pair of size US10.5 Burton Invader boots in black with white accents. The boots are super comfortable, never an issue with cold feet or wet feet which is critical. They are in great condition, only issue is the left boot missing a middle lace hook. Quick fix is to double the lace on the next hook and you're good to go.
NEW PRICE: $40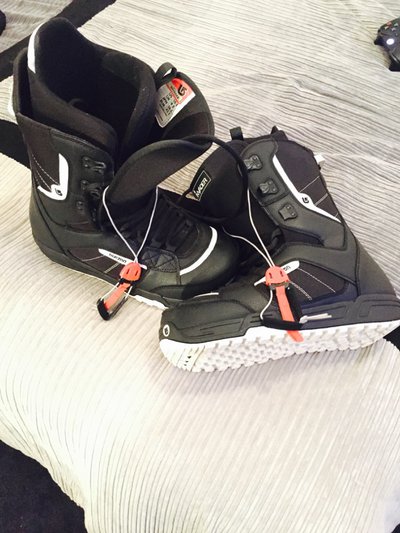 Continuing with the lower half stuff, I have a pair of Burton DryRide pants, size Large in ice white. They go GREAT with the jacket mentioned above. Super breathable, super comfortable and in like-new condition.
NEW PRICE: $60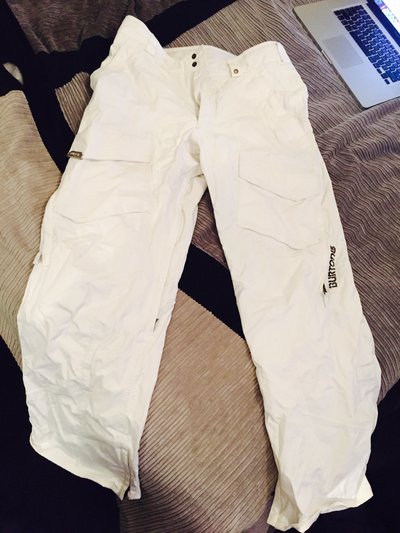 Finally, a Burton R.E.D brimmed helmet, size Large in black. Comes with the headphone jack in the earpiece for audio when you ride if earbuds bug you. The helmet is a little dinged up (thankfully its not my noggin!) but it still works as it should. Good park helmet, good style, and good for making sure those trick learning days don't end in the ER!
Price: $30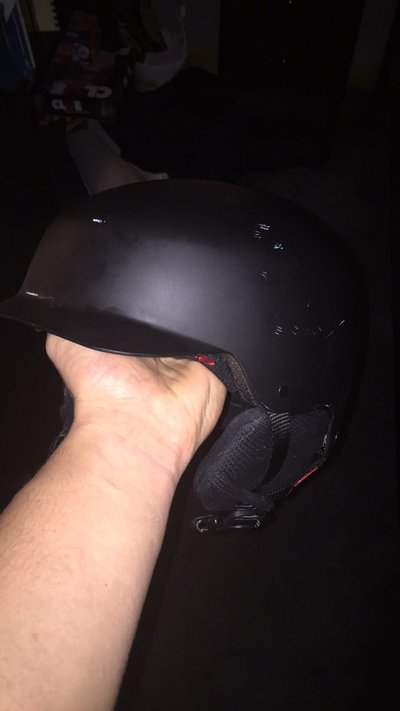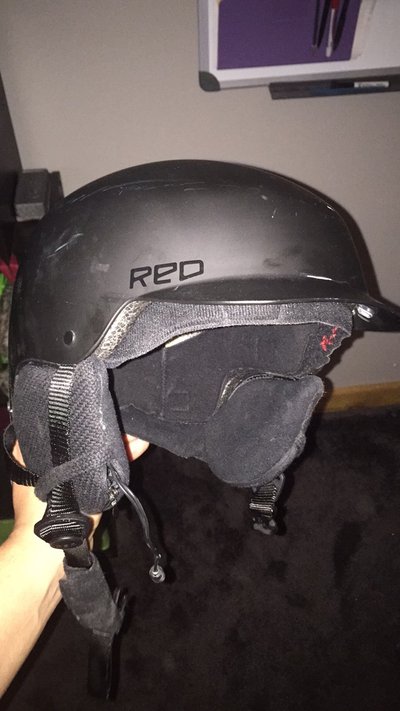 Overall, everything can be bundled and I'd love to make a nice price for you to pick up a few of these items at once. Hope you guys like it!
If it is easier, you can email me at brendan.cortright@cortland.edu or send a text to 518-593-6980. Hope to hear from you guys! Happy shredding!
**This thread was edited on Dec 29th 2015 at 5:34:30pm
**This thread was edited on Dec 29th 2015 at 5:35:11pm