What's good, NS?!
Today, I have for you, 5 sets of men's skis with and without bindings and 1 set of ladies skis with bindings.
Rules:
PM me offers
Paypal only
I will separate skis and bindings
All skis sold will come with a fresh hot wax and light tuning (base grind, P-tex if I think it is needed)
Shoot me a text @ 2403216644 if you'd like ANY pictures or questions on ANY piece you are interested in!
First off from left to right: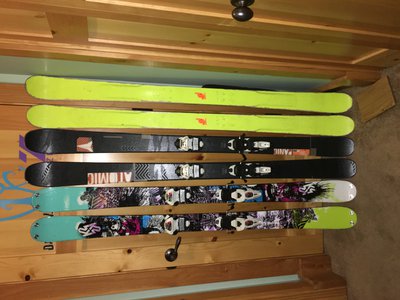 159 K2 Domains w/marker griffons mounted at recommended for a 27.5 boot
9.5/10 condition on skis and bindings
Used only a few days and once again, never touched a rail.($300)
165 Atomic Panic's w/marker squires mounted at recommended for a 27.5 boot
9/10 condition on the skis and bindings
Used only 5> days and always kept on the snow (no rails have touched this ski)($250)
166 Line Afterbang's (previous mount 28.5 full tilt booter @ dead center)
7/10 condition on the skis a few edge cracks, zero lost edges, and no core shots.
Just a little top-sheet damage which is common for these guys.
Used for the majority of the 2014 season and never touched them again.
(Will be doing a nice tune-up on these bad boys for anyone looking for a dope ski this season!)($75 obo)
Next, we have:
from left to right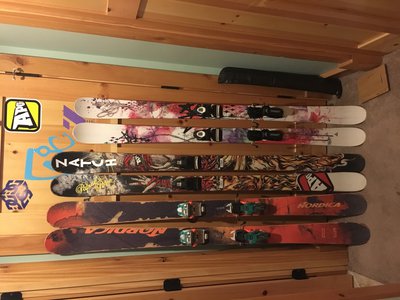 2016 Nordica Soulriders w/Marker Jester Pros mounted at recommended for a 27.5 boot
5/10 condition on the skis (they were Dale Talkington's) and 8/10 condition on the bindings due paint scratches but functionally like new.
Still has life in them without question. They are just chipped on the top sheet for the most part but have epoxy covering all chips.(Offer)
178 APO Sammy C Pro with rossignol FKS toe pieces only. Had to take the heels off because they broke on me :/
6.5/10 condition being as the only thing that's actually wrong with them is part of the edge is missing.
I almost always rode with the graphics the way they should be so the one edge is missing for about 5 inches underfoot but since I hardly ever switched up on these skis.($75 obo)
Lastly, I have a pair of almost brand new 167 Line Shadow's w/rossignol axial 2 bindings for the ladies on here!
These were used just one day last season by my lady but she turned out liking the whole free-heeling thing a lot more so they've just been collecting dust since.
9.9 condition on skis and bindings. They are virtually brand new and ready for the mountain!($250 obo)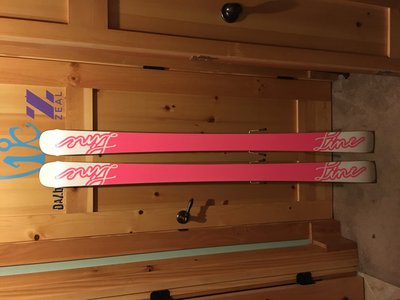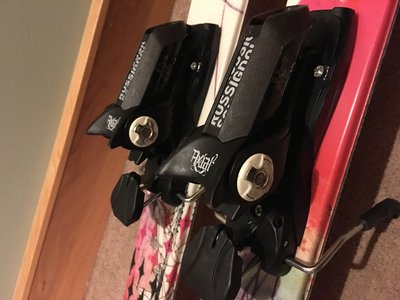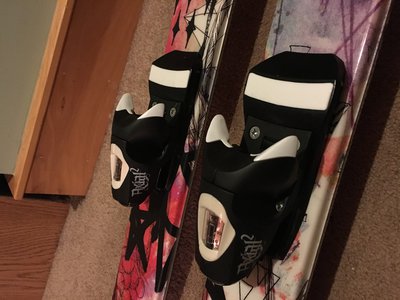 That's it! Again, don't hesitate to offer or ask questions on any of the skis!
Thanks for looking everyone!
Have a killer season!
**This thread was edited on Dec 14th 2015 at 10:01:17pm