Yo, mainly looking for trades but I'll sell aswell. Shipping from Canada, BC
I have an XLT Lethal Descent Standard Issue Khaki Pant
-Description: These pants are in great condition and only have used them 3 times this season. Damage wise, there are only a couple of cuts on the leg and base and some dirt stains which will come out with a wash. 20K/20K waterproof/ breathability (7/10)
-Price: $60
-Trades: Any other baggy XL pants (grey or black) but preferrably the wiley miller camo anomie pants with the black knee patches from a few years back... 2012? I think
Also got an XLT Lethal Descent Standard Issue Jacket in Navy.
-Description: This Jacket is in great condition and only have used it once this season. Damage wise, there's only a bit of piling on the cotton accents of the pockets.. 20K/20K waterproof/ breathability (8/10)
-Price: $70
-Trades: Any XL or L earth tone coloured jacket (Grey, Black, Khaki etc...) preferrably armada, orage or saga! hmu with offers tho :)
Also down for outdoor companies streetwear if you have it! Would also consider a hoodie+ tall t combo for the pants or jacket aswell.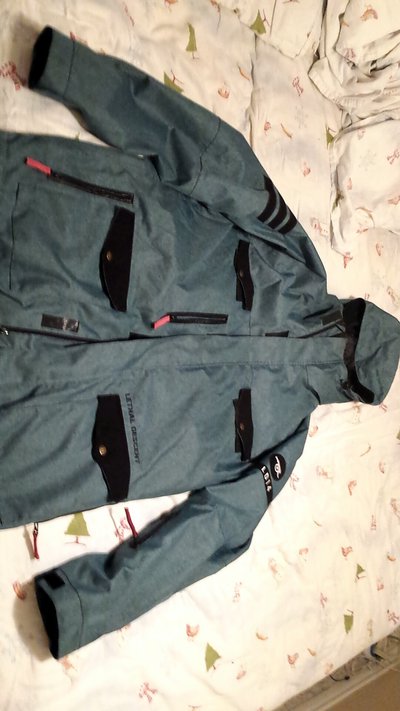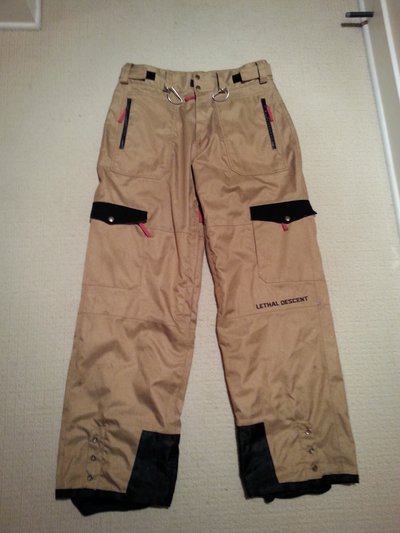 Thats all, thanks for viewing!
**This thread was edited on Dec 8th 2015 at 11:39:22pm
**This thread was edited on Dec 10th 2015 at 7:51:00pm