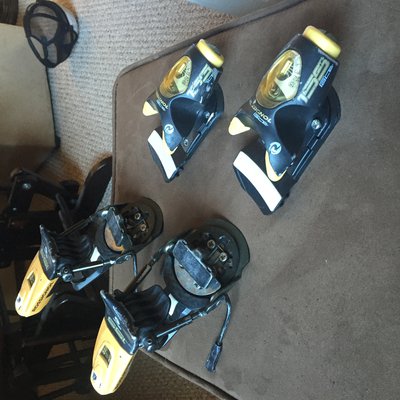 I have an extra set of FKS 155 race bindings for sale.
$175 shipped to anywhere in USA or Canada
PAYPAL ONLY
-din range (6-15)
-all metal toe and heel
-brakes bent to around a 100mm waist, could be bent more if you know what you're doing.
-black and gold color scheme
-ski technician owned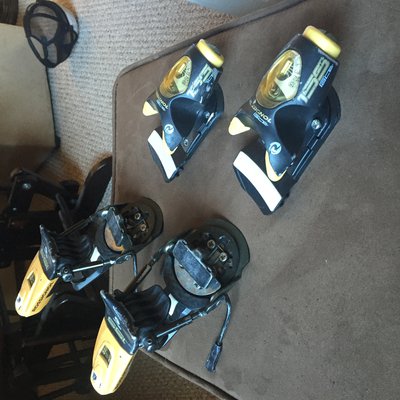 Any questions please let me know, price with shipping is pretty firm.
Thanks!