All Prices include shipping(in US). Bindings can be separated from skis. Will not turn down reasonable offers on some gear.
2012 Lib Tech Freeride Nas Recurve 168cm. 8.5/10 Condition
Dope ski, very stiff but hammers every condition. Floats well and is great for heavier days. Ski is in very good shape no edge cracks or core shots. Basses are maintained very well but top sheets do have some minor chipping which I've read happens to this ski because of its 100% earth friendly bio plastic crap. The bindings are Marker squires, so i wouldn't recommend buying if you weigh much over 150 lbs
This ski is currently on its second mount. Asking $175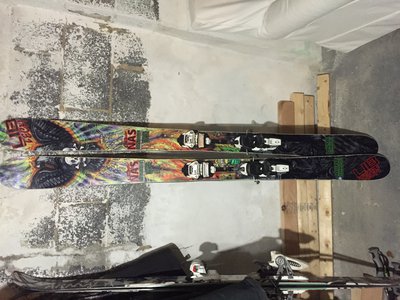 2013 Line Afterbang 171 mounted for a 25.5 SPK 9/10 Condition
Mounted with 2013 STH's. Ski is in great shape no edcracks or core shots. Unfortunately this ski is on its 3rd mount.
Asking $75 -- SOLD!!!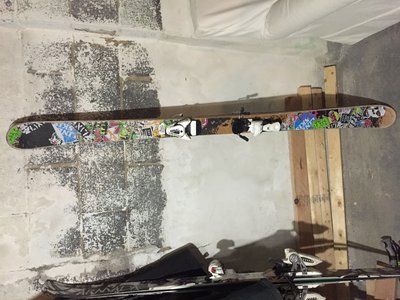 Quick Silver jacket 9.5/10 Condition
Bought it a few years back for well over 100 bucks. Wore it only 3 times, in excellent condition.
Size Medium. Asking $50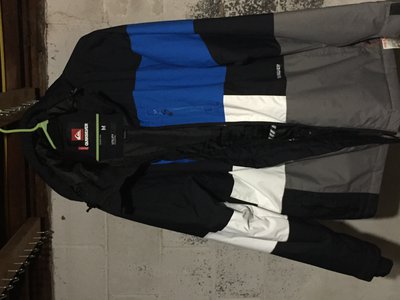 Ride Jacket 7/10 Condition
Has a Great liner that zips in. Has some damage, small scuff mark in places and also has a ripped loop where the liner ties into the jackets sleeve.
Size Small.Asking $40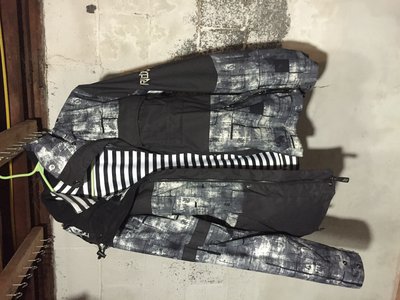 Buff Ninja Mask 9/10 Condition
Only worn a couple times. Asking $15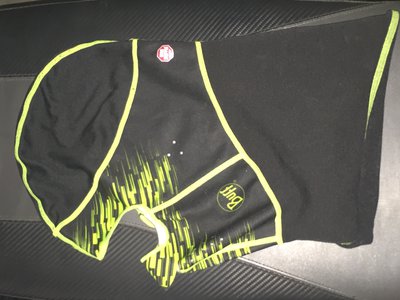 Smith Vice Goggles 8/10 Condition
In good shape, a couple light scratches but barley noticeable. Band has some minor rubbing from wearing it in side the helmet for half a season.
Asking $40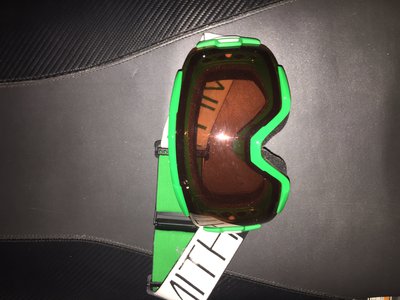 I also have 2 pairs of what i would consider east coast carving skis and a few beater pairs of black snow pants. PM me for more details.
**This thread was edited on Oct 27th 2015 at 11:40:53am
**This thread was edited on Nov 7th 2015 at 8:02:49pm
**This thread was edited on Nov 20th 2015 at 5:02:54pm