Hey NS ski season is right around the corner so I am looking to pass this stuff along and get me some new threads for the season
Really want to trade all of this stuff shoot me some trade offers plz

Wants:
Old Jiberish any size
Black pants skinny or baggy
Saga fatigue camo pants xl or maybe large
Jiberish bird is the word!
xl bdog anyyear
I also have a bunch more old jiberish if you have some of the stuff above that i could offer you in a trade.

sorry for sideways pics



First I have a XL Saga King Cobra jacket from 2011 I think. Super sweet jacket one of my favorites they made. I have worn it quite a bit but have treated it well I would say 7/10 for the use and also some minor dings here and there.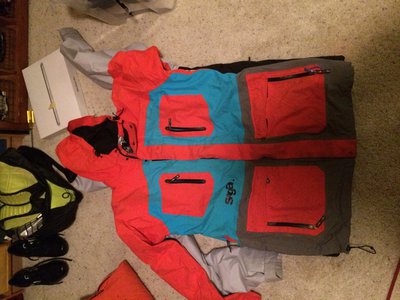 XL Saga lobster pants from i believe 2010 (same year as pink varsity pants.) They are in super good condition for how old they are and I barely wore them myself but have had them for awhile. 7/10 condition for age and some minor things on the pants.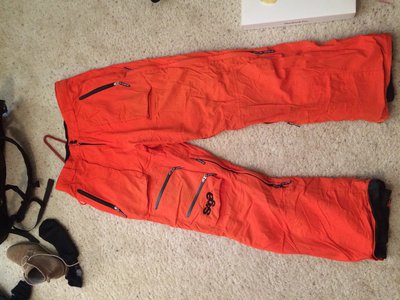 Next Ive got an XL oakley jacket not sure what the name of it is or what year or anything really but it is a sick jacket very warm and waterproof and in great condition. Im not sure the zipper length but I layed it down on top of the xl saga and they are the same length. Condition is 8.5/10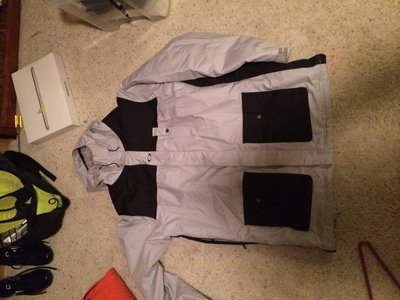 5xl
Jiberish Scripture if you're still looking for that gangster look up on the hill look no further this thing is big and baggy and it will sure to have every chick on the mountain after you (no guarantees) it is in really good condition 8/10 haven't worn it much myself but a super sick hoodie no doubt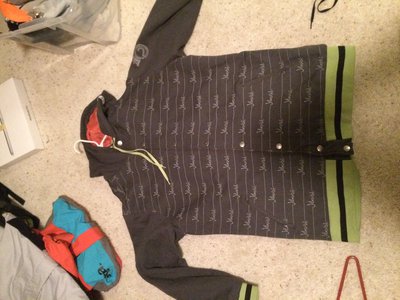 4xl Jiberish dripset. This is a super sick hoodie that I've had for a very long time and rarely let out of my sight. I believe back in the day it was a pretty popular piece. great condition 8/10 the steeziest hoodie for those hoodie weather park days.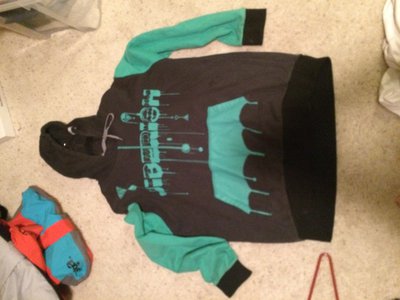 5xl orang stacked. Never really worn much because its giant but I'm sure theres someone out there that would like it 9/10 condition it speaks for itself really haha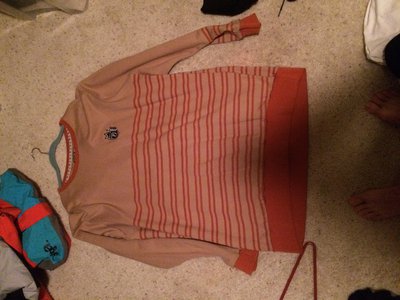 Next not sure of the name of this but its a Large jiberish hoodie and is perfect for streetwear. Super sick hoodie very warm and a cool design on it too. never even worn this thing bnwt 10/10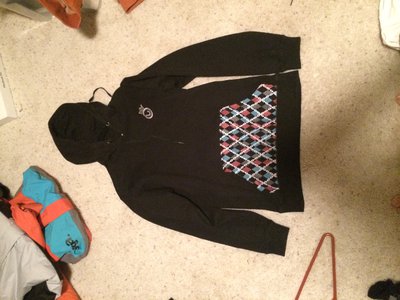 Last but not least a medium jiberish hoodie (not sure of name) but would be perfect for streetwear if you're under 5'8 probably best suited for a girl to be honest still a sick hoodie but just a little small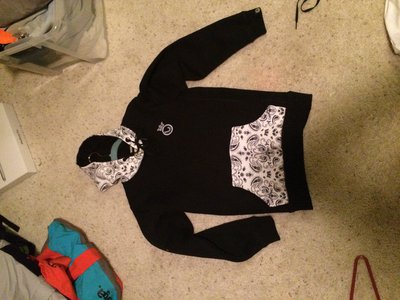 More pics on request if you really need them thanks
**This thread was edited on Oct 27th 2015 at 3:43:09pm
**This thread was edited on Dec 4th 2015 at 5:44:29pm