The Full Tilt hoodie has been worn many times, 7.5/10 condition.
$35 Shipped.
Front (the back is straight black):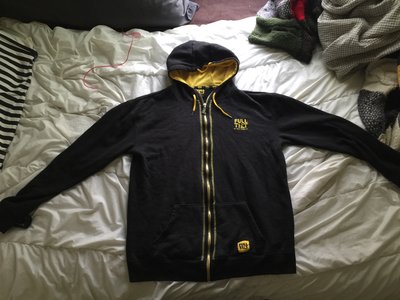 Scott Goggles, not very worn. 8/10 $40 shipped
Oakley Crowbars, 8/10 $50 Shipped
Line Chronics. Bases slightly scratched, chips in topsheet, and missing probably somewhere around 3 inches of an edge on one ski. $120 shipped.
Message me with any questions.
**This thread was edited on Oct 2nd 2015 at 12:47:56pm
**This thread was edited on Nov 14th 2015 at 11:23:54pm
**This thread was edited on Dec 9th 2015 at 12:27:47am
**This thread was edited on Dec 10th 2015 at 4:37:07pm