Hey guys, Its that time of year again, I need to move along last years skis in order to buy new ones,
Rules:
Paypal or local people only,
No trades except for a gopro 3+ black, or 4 silver/ black/session or a cast touring set up.
Prices are just starting points, send me offers the worst i'll say is no
if you pay the asking price i'll cover shipping, if you start talking me down too much shipping is on you.
first up, we got some 183 faction 3.0's, this was my competition use and pow day ski from last year, they might have 20-30 days on them total, they are in really good shape, theres barely any topsheet damage as you can see in the pictures, but there is one small core shot. I'll give these babies a fresh tune and fill that core shot and peel the stickers off before I ship them. mounted at -3 for a 24.5 boot, so the mount shouldn't interfere with any other mount. looking for $400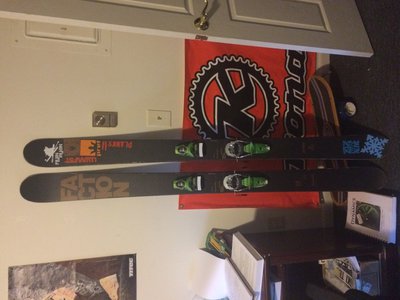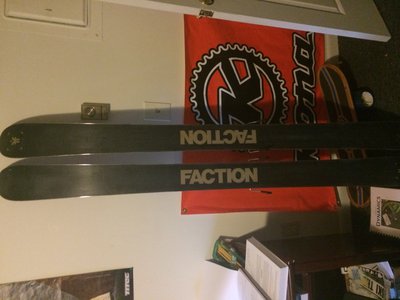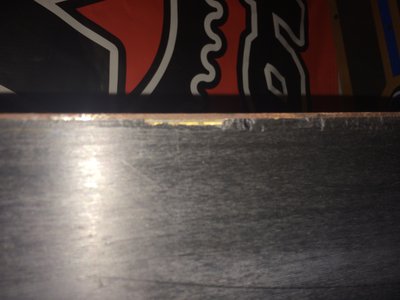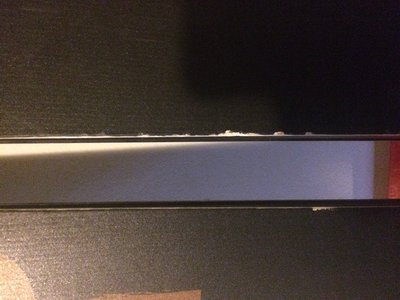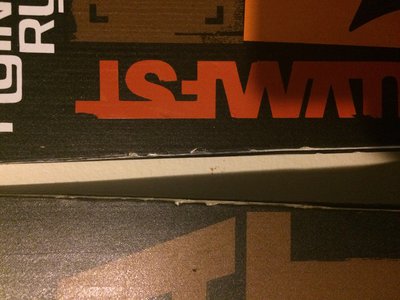 Next up we got some 179 Ramp Peace pipes, Brand New, never mounted. I don't know what year they are but I got them last year. comes with ramp ski bag that they came in. also looking for $400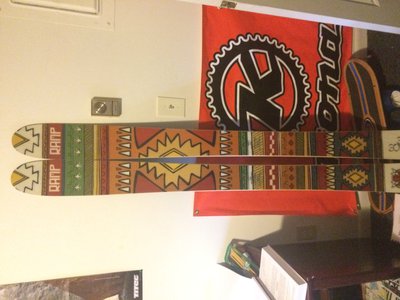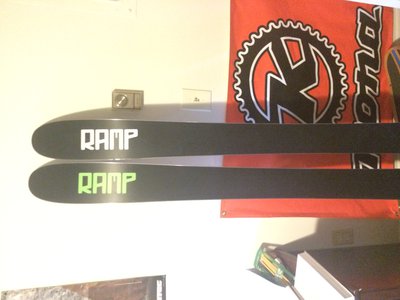 Lastly we got some knee bindings, They are fairly used and have 95mm brakes. looking for $50, shipping is all on you on these bad boys.