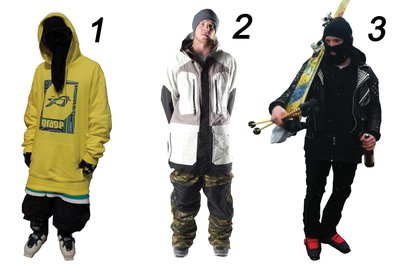 Hey Guys,
I got an immense amount of information from you guys through the first series of surveys, so huge thanks to you guys. I just want a little more accurate information, so I can relate to each trend. So I have created an ultra short survey series for each style group to answer. There are only 4 questions. They are the same questions as found in the last survey. However, now with each group taking their own survey, I can now get a better picture of the characteristics of each trend to where the last survey was aimed to give me a view of the ski community as a whole.
Please fill out only the survey that Identifies your style
.
1. Thug -
https://www.surveymonkey.com/r/FWPXV2H
2. Avergage -
https://www.surveymonkey.com/r/FSYB92C
3. Hesh -
https://www.surveymonkey.com/r/FSLF85G
Thanks again guys! The goal is to have the infographic posted within the next 2 weeks.
And Here is the Crash Tax of me last year on Urban.