My Sincere Apology to Kevin Rolland:
Kevin is a gnarly dude. Olympic Medalist, FIS Freeski World Champ in the pipe, multiple X Games gold medals. He's a pretty incredible skier.
I stole his gloves. :(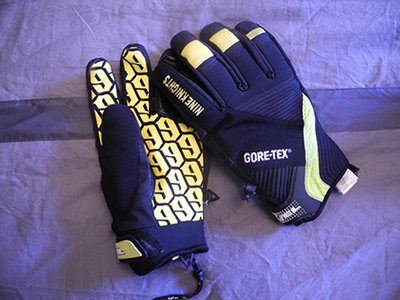 Coming up on one year ago, a few friends and I met out in Tignes (that's in France) for a little preseason glacier action and were having a grand ol' time. The icy frosty stuff was a hell of a lot better than the slushy snowdomes we'd been imprisoned in since the end of the previous season. We ripped around the few areas that were open, dodging the 8-year-old bump skiing children that have no business being that good at skiing, and eventually set our sights on the freshly-made superpipe near the top.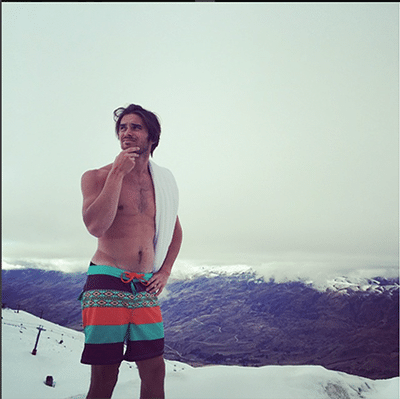 That's where we saw the man himself, Kevin Rolland, throwing down some sick rotations with the boys without even breaking a sweat. We asked to hitch a ride on their snowmobile pulling them back up to the top so we could have a go at it: they just laughed at us in French, which sounds a lot like laughing in English, just more French-y. We stopped making fools of ourselves and just sat and watched for a while. Two cans of Smoked Paprika Pringles, four baguette sandwiches and some stupidly overpriced Arizona Strawberry Lemonade later, Kev and the boys had finished their session and headed back down the mountain. As one of us was too stoned to move, we waved goodbye to them and hung back for a while fending off the crows from eating our Pringle crumbs.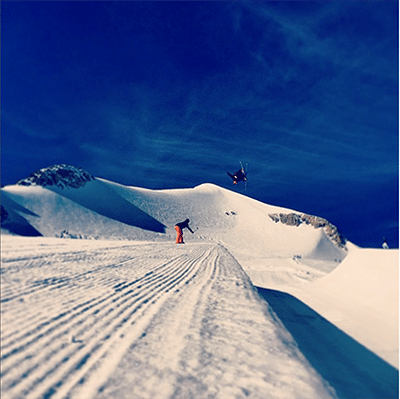 The sun was beginning to set and we decided to head home, but as we clicked in and started to ski away I noticed a black little bundle in the snow. It was a pair of Nine Knights logo'd pipe gloves left behind by the pros we had been watching all day. Our mission to find Kevin again before the weekend was over and return the gloves was a short-lived one though, as we never saw him or his boys again.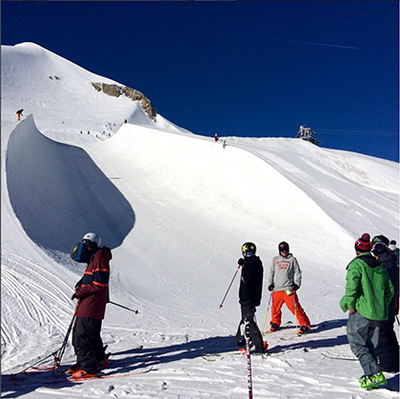 We packed up our skis and gear and I had a decision to make about these special gloves. I mean, you can't even buy them anywhere; they're given out by the Suzuki Nine Knights dudes to pipe skiers and boarders I guess. I knew that these gloves deserved better than to suffocate at the bottom of the pile of sunglasses, hats, and abandoned single gloves of the lost property pile in the lift operator building. Much like picking up a lost kitten from the side of the road, I rescued the gloves and fostered them as my own in the hopes that one day I would run into Kevin Rolland again and return them.
Next month will mark one year since I adopted the gloves, and I haven't seen Kevin yet, so if any of you run into him on the slopes or in the park, let him know his gloves are on safe hands, and that Chris says "Sorry dude." Sorry that I couldn't find him, but not too sorry because they're pretty great gloves to be honest and I've put them to good use.
Sincerely,
Chris
*I should note that I'm not 100% sure they actually belong to Kevin, but they definitely belong to him or one of his boys. Louis Garnier was filming/photographing the whole day, he might know. Hope you all enjoyed my story.