So it's been a while since I've been on here making a thread and I think its time to make a new one with a lot of new stuff that I've gotten my hands on over the past few years.
Rules:
Everything is OBO
I am very easy to get ahold of through here later in the day. If you have any questions during the day, I always have my phone on me so you can reach me easily through my phone at: 2403216644.
I really prefer trading over selling but paypal also works as well.
Trades I'm looking for:
Goggles:
Any large peripheral goggle

Sunglasses:

Any kind of lifestyle or golf oriented sunglasses
Outerwear:
Anything Xl or bigger jacket/hoodie will interest me
Large or bigger pants are ideal for me!
Boots:
I am a bsl of 310 so around 27.5/28 is preferred with 98/100mm width.
Miscellaneous:
I am a golfer and collect putters from Scotty Cameron/Titleist and Seemore so if you have and putters that I might be interested in, PLEASE get ahold of me!
I also am interested in pretty much anything else and always like to make a deal with someone that will use whatever gear I don't use anymore so feel free to offer up what you got!
Lets get to it!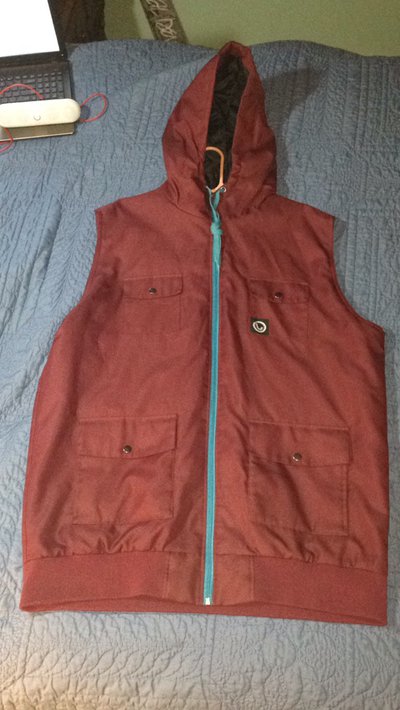 Jiberish Maroon Ignant: 4xl 34.5" 9/10
SOLD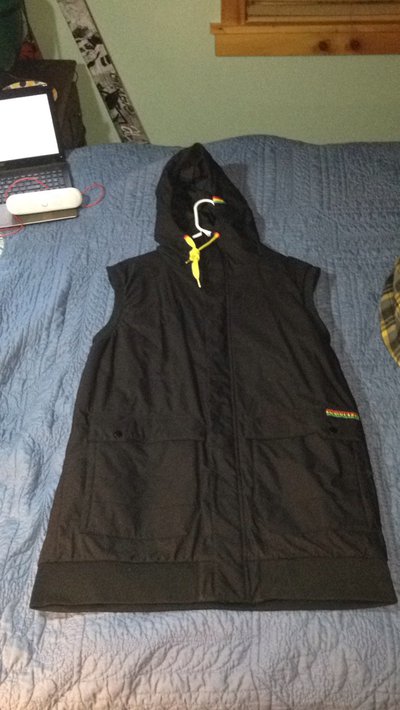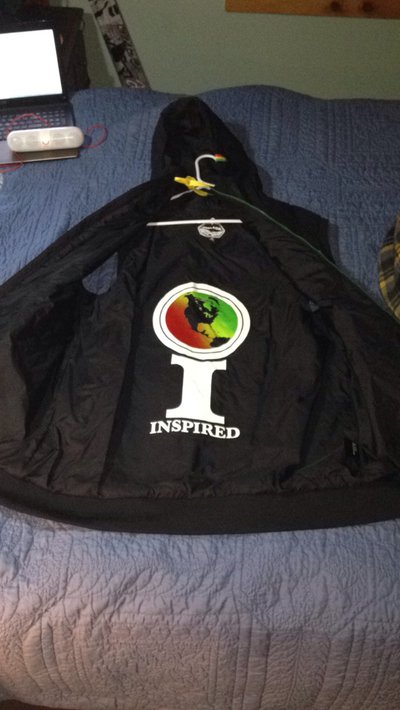 Armada/Inspired Vest: XL 36" 9/10
SOLD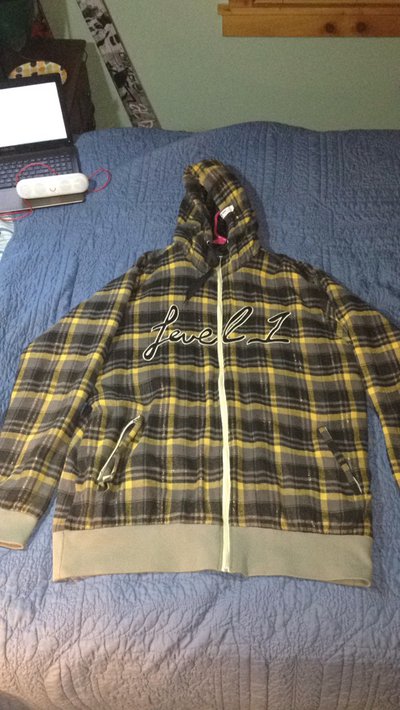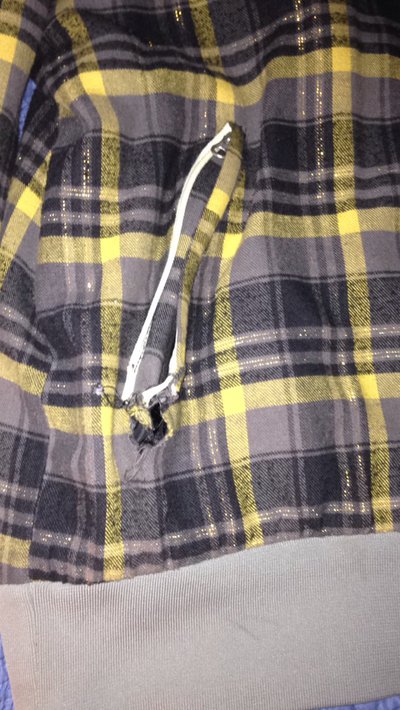 Level 1/Jiberish flannel/hoodie: 4XL 33.5" 7/10 due to the rip under the zipper on the pocket
$35+shipping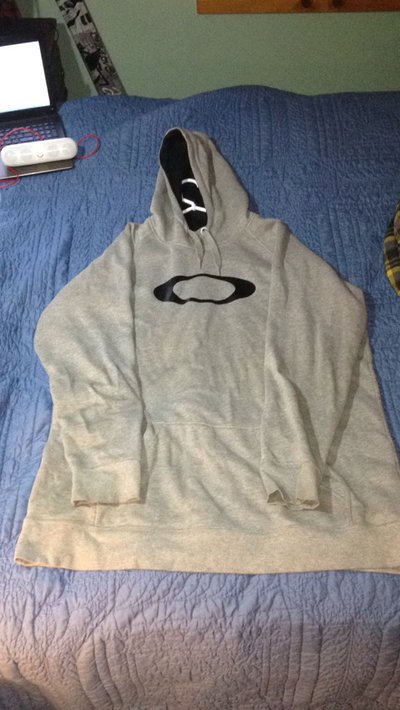 Oakley O "Tanner Hall" hoodie: XXL 35.5" 8/10 Normal wear. Slight discoloration around cuffs.
SOLD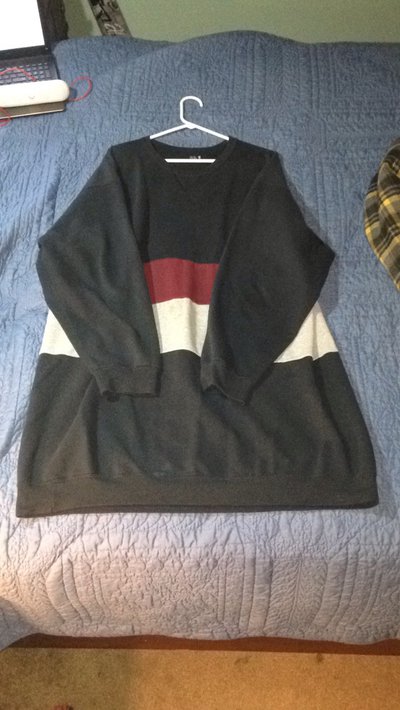 Fruit of the Loom Crew neck: XXL 35.5" 7/10 Normal wear. nothing wrong with it other than that.
25+shipping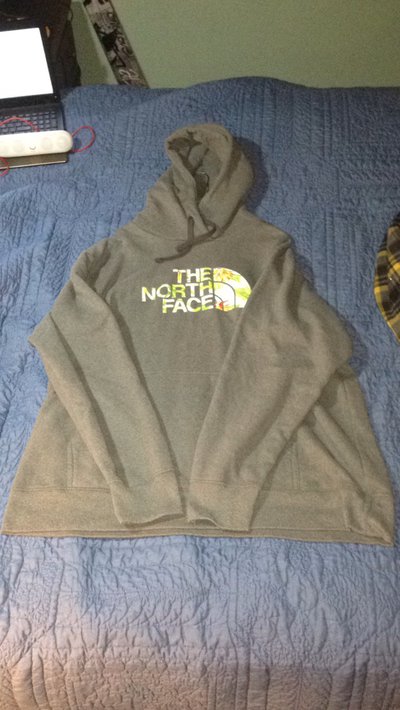 The North Face "Mahalo" Hoodie: 30" XXL 9/10
SOLD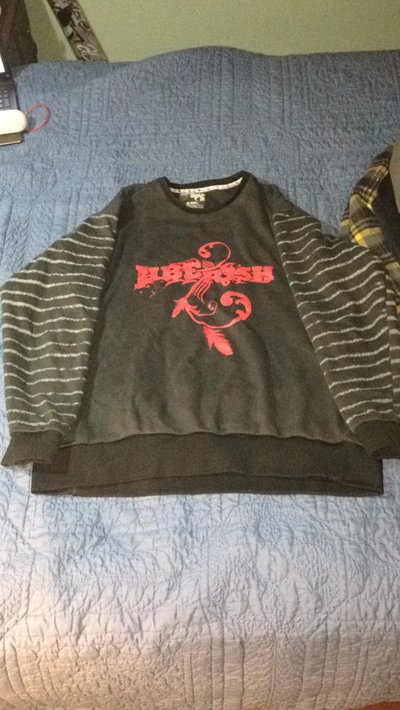 Jiberish Flow Crewneck: 30" 7/10 I believe it has been shrunk to this length. Perfect length for streetwear in my opinion! $30 OBO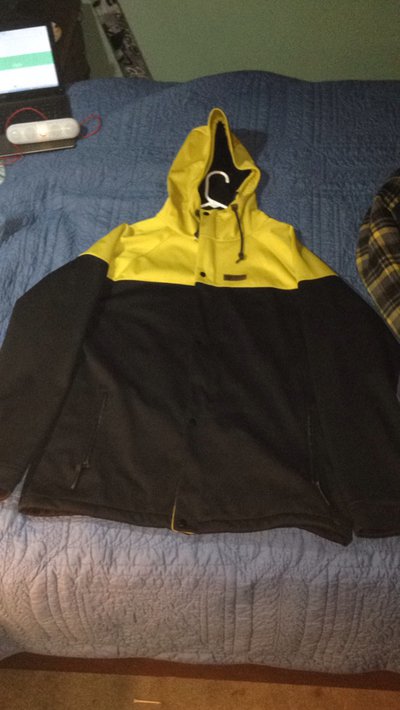 Armada zip-up softshell: XL 34" 9/10 only worn in town a few times. never skied in but super sick and comfortable hoodie for doing anything in!
$40OBO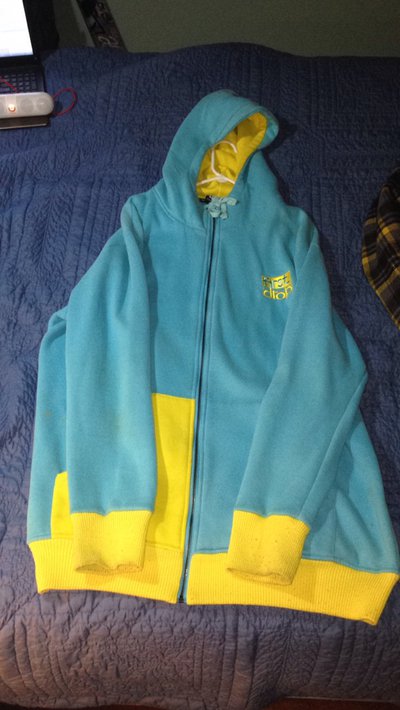 First Drop Hoodie: XXL 35" 5/10 (Not dirty or beat up...just difficult to zip up)
The hoodie itself is in great shape. I'm the original owner but the zipper is just screwed up. You have to press the top of the zipper towards the body while pushing the bottom of the zipper away from the body to zip it up or the teeth don't stay together. Once it's up, there is nothing to worry about. It's just annoying from time to time. Will practically give it away. OBO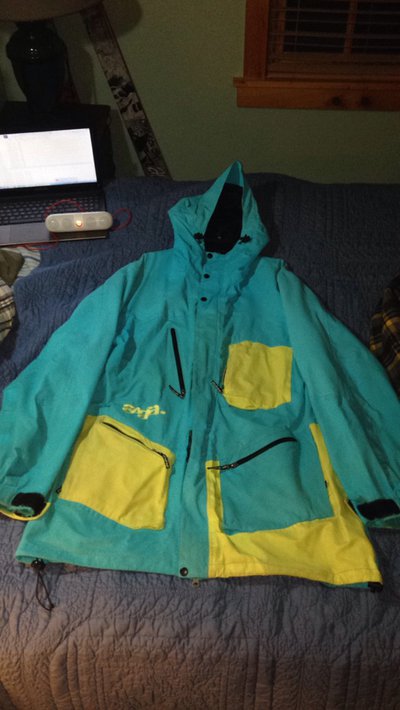 09/10 Saga Hybrid Jacket: 38.5" XL 6/10 Normal wear for this gem. Fuzzies that this year was known for doing. Velcro is warn but all zippers are fully functional as if it were brand new!
$50+shipping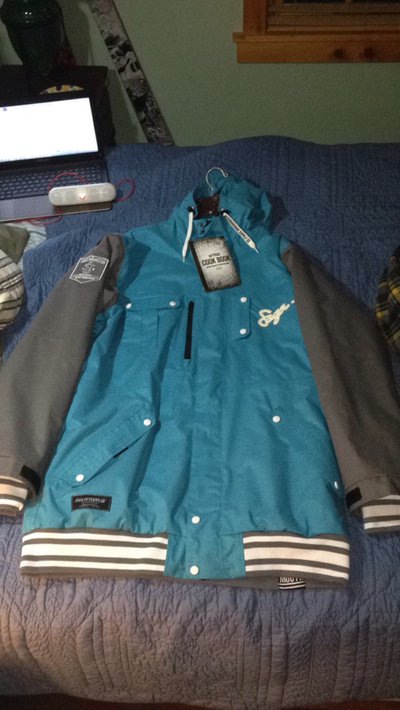 Saga On Deck Jacket: 39.5" XXL 10/10(BNWT)
SOLD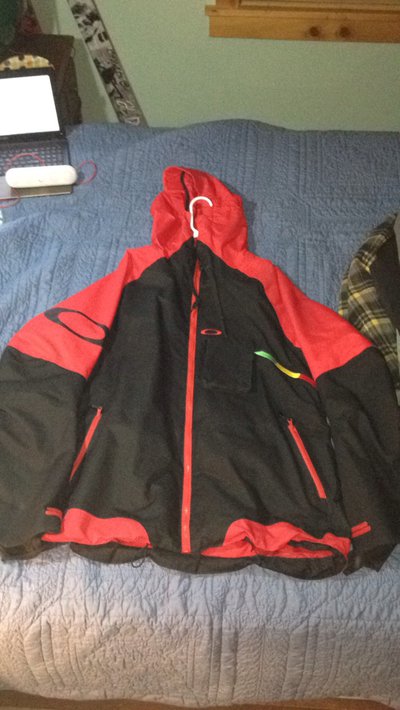 Oakley Tanner Hall Jacket: 34.5" XXL 8/10 Used about 20 times on the hill. Warm winter the year I bought it so I wore hoodies more that year. wore it to school which never really did anything as damage goes.
SOLD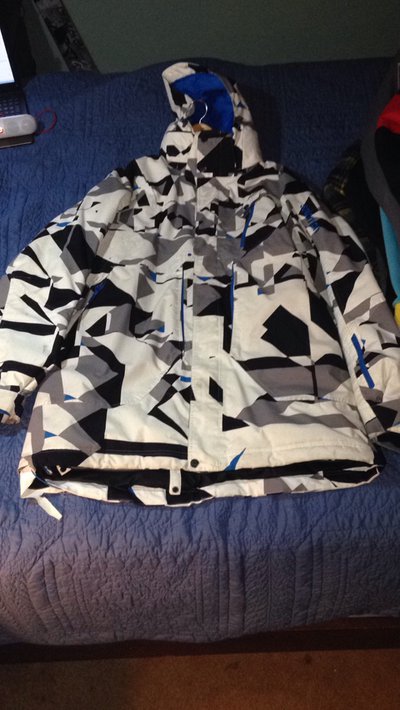 Salomon Reflex "Harlaut" Jacket: 38" XXXXL 8/10
I am the second owner of this jacket as far as I know and the thing is absolutely dope! By far the most comfortable jacket I've ever owned! There is a small rip on the bottom of the jacket (pictured) but doesn't expose anything on the inside of the jacket.
SOLD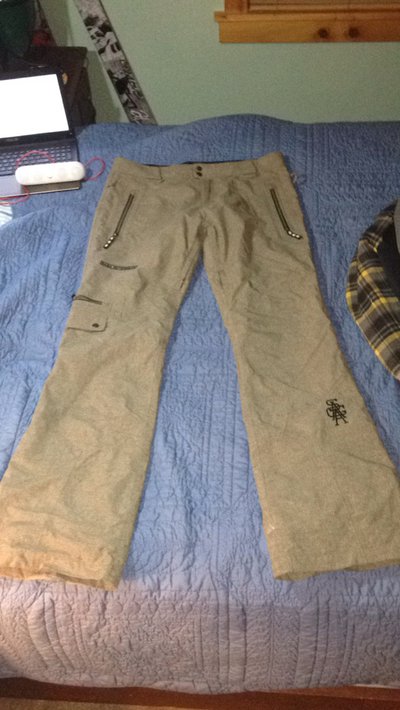 Saga Safari Fatigue Pants: XXL 8/10
I realized that i just don't like the skinny snowpants...
normal small cuts on the back of the cuffs.
SOLD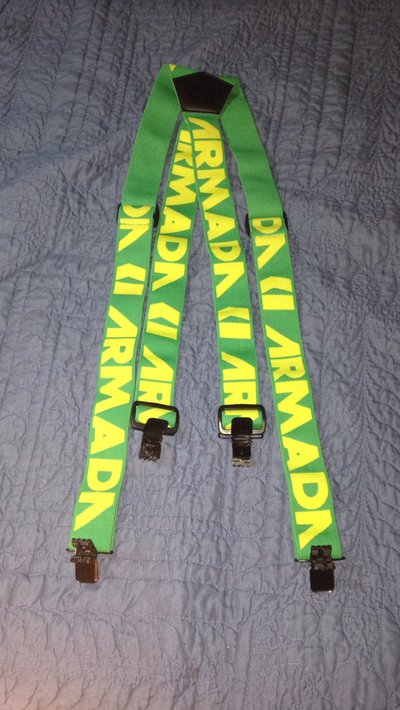 Armada Suspenders: 9/10 Used five times max
SOLD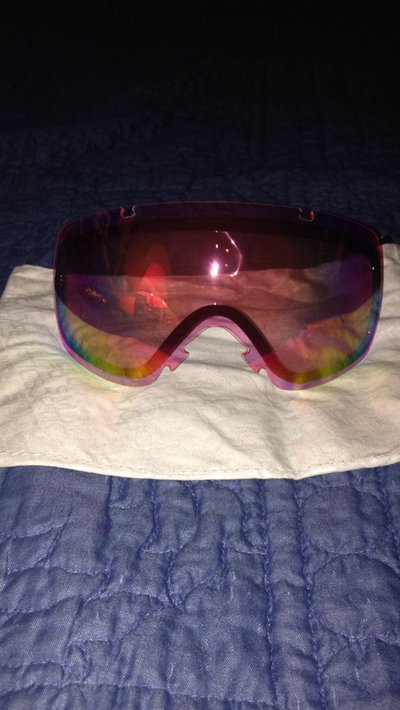 Smith I/O red sensor lens 10/10 brand new with plastic film
SOLD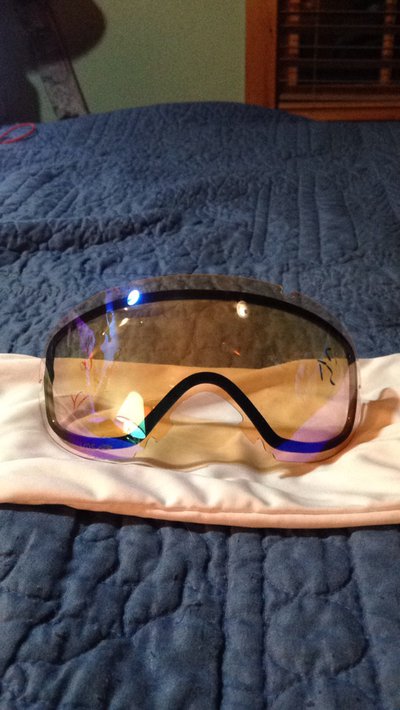 Smith I/OS Blue sensor lens 10/10 brand new with plastic film
SOLD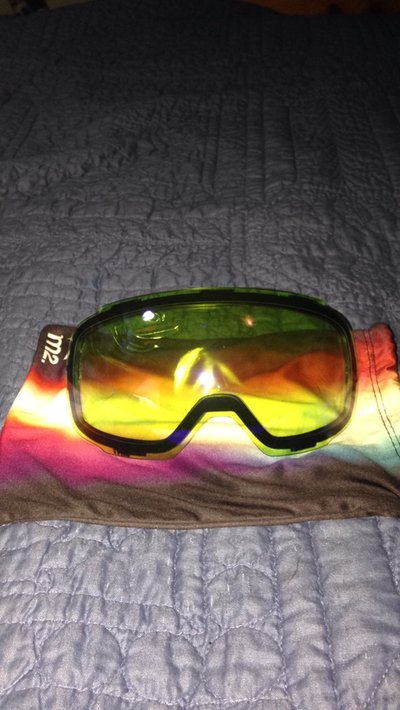 Anon M2 Yellow Lens: 10/10 brand new with plastic film
$20+shipping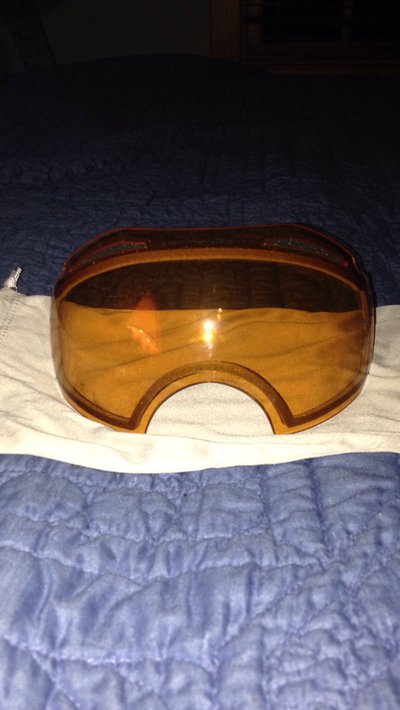 Oakley Persimmon Airbrake Lens: 9.9/10 used for 3 runs (1 hour)
$20+shipping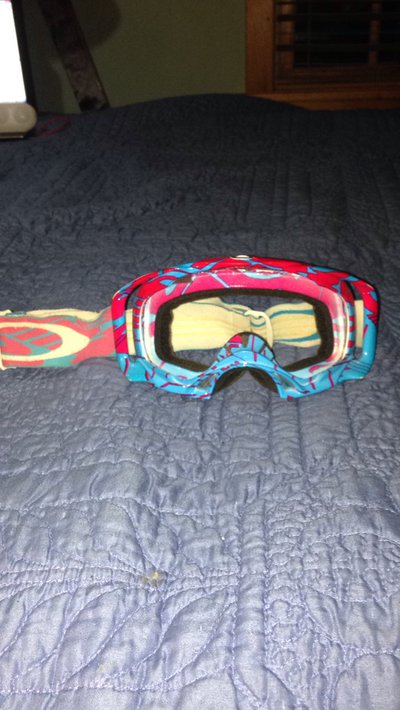 Oakley Splice "Lava Sky Block Text": 4/10 missing foam on top. Just don't need them anymore (no lens)
$10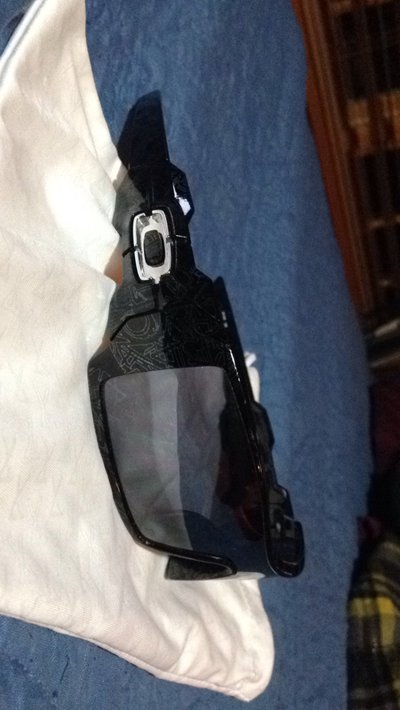 Oakley Black Ghost Text Oilrig: 9/10 Just never really wore them...
SOLD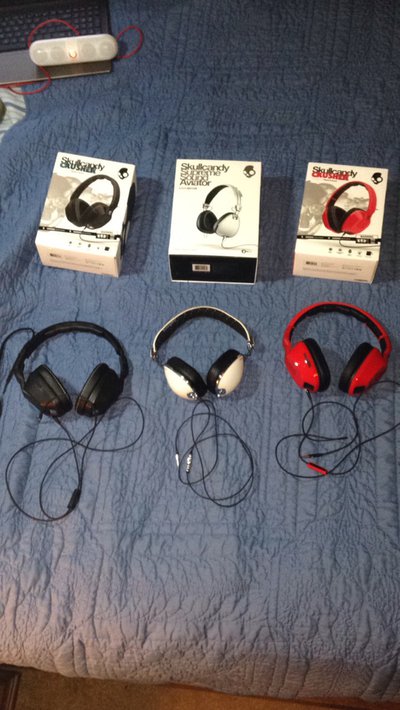 Skullcandy:
Skullcrusher: Red and black
both in 9/10 condition. Very little use for either of them.
Aviator: 9/10 Only used at home while studying.
$30+shipping

I think that's just about it.
if anybody has any questions, just shoot me a text or PM me on here


Thanks for looking!
**This thread was edited on Dec 28th 2015 at 2:56:42pm