Hey Newschoolers,
Been a while I last logged in but I thought I'd give you a heads up on a project I've been involved with. A bit different to most of the content here but with a most of the crew coming from a park background and some being still predominantly park riders I thought you'd be interested.
With Jack Mullner of Puzzle Media on board for the filming and Gregor McLellan the friendly highlander taking pics we spent three weeks in Scotland in May this year hiking, skiing and filming on the remaining snow (surprisingly a huge amount). Classic Scottish conditions made for a definite lack of spring conditions with snow falling on the peaks all the way through the three weeks.
This week we will be posting one picture of the trip each day with the trailer dropping Friday!
To kick things off here is Joe Simpson feeling small beneath the massive cornices guarding the slopes of Braeriach deep in the Cairngorm National Park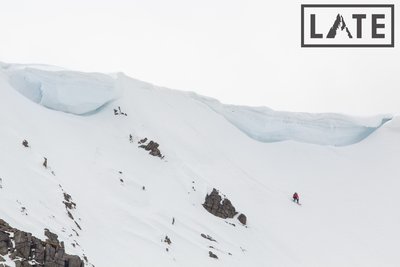 So stay tuned on here and if you want to find out more check out;
https://www.facebook.com/britishfreeride
https://www.facebook.com/puzzlemediavideography
Rob
**This thread was edited on Aug 31st 2015 at 1:49:20pm
**This thread was edited on Aug 31st 2015 at 1:52:32pm