Hey NS. Ive had this drone for a while and put a lot of work into it and it works great. I don't film as much so I decided to sell it. If you are looking to expand your cinematography this is a great step towards it. It films with a GoPro which is not included (fits all but the new sessions). I tested all the components on 03/31/16 and they all work. It comes with:
1. DJI Phantom
2. Transmitter
3. 3 DJI Batteries
4. Charger
5. Gimbal Stabilizer
6. Full FPV Setup (First Person View) (Transmitter, receiver, screen)
7. Spare Props
8. Tools
Here is a video showcasing some example shots and videos of the drone, gimbal and fpv:
https://www.youtube.com/watch?v=esb5kuf0XCA&feature=youtu.be
All for $200 +shipping
(All new would be over $1000)
I am an experienced seller here on NS so feel free to message me with any questions. If you are seriously interested in this, PM your number and I can send you more pictures and we can talk about it.
Videos and pictures of Gimbal, FPV, and flight are ready to be sent.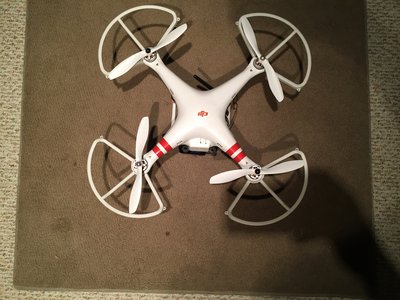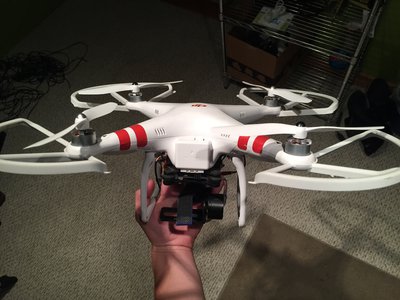 **This thread was edited on Mar 30th 2016 at 10:40:23pm
**This thread was edited on Mar 31st 2016 at 6:09:58pm