I know there will be lots who don't care, but I don't care I'm stoked on life!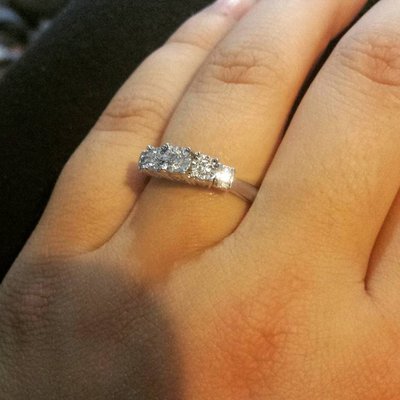 The photo(above) is the ring I bought for her. No idea where the wedding is going to be yet, but really stoked to move forward with this part of my life.
Looking at maybe getting some wedding photos in a castle because that's just how I want to roll for my wedding. Anyone have any other cool ideas for wedding photos? I've been thinking about the classic groomsmen wearing super hero shirts underneath the suits. Also have been thinking about having villain shirts under suits or something instead. So many cool ideas floating around in my head right now.