All prices are OBO & buyer pays shipping
Text me 801-866-9177 for faster responds, more pictures etc.
Always open to trades so hit me up with offers.
Jiberish blue feather dyed black large 10/10 $15
dyed it black but didnt like how it turned out. tried it on once and its super warm
Smith i/0 crj 8/10 $20
super nice googles,only worn a handful of times only includes the lens which are in the googles which is in perfect condition and are a super good low light lens.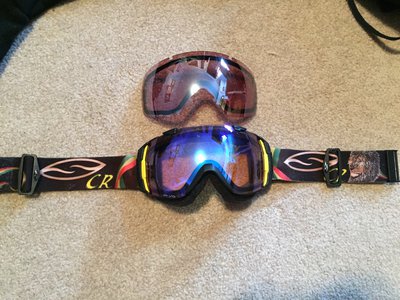 thanks, bumps get +K
sorry for the sideways pics
**This thread was edited on Jul 10th 2015 at 2:56:16pm
**This thread was edited on Jul 20th 2015 at 6:03:38pm
**This thread was edited on Jul 23rd 2015 at 10:56:55am
**This thread was edited on Nov 22nd 2015 at 9:09:28pm